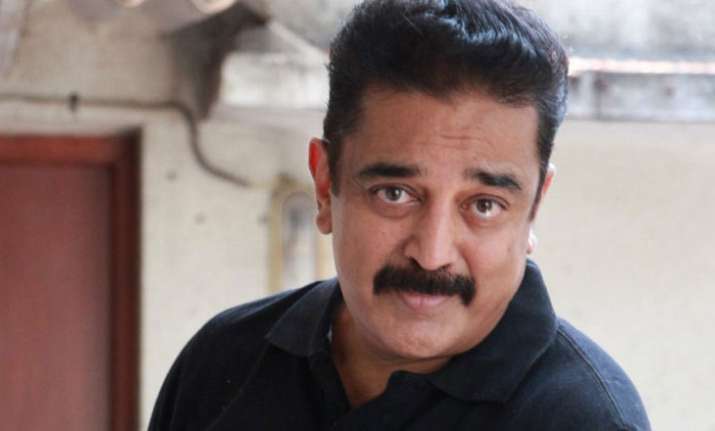 Actor Kamal Haasan, who is currently hosting the TV reality show Bigg Boss Tamil, has praised his fans for exposing the supply of rotten eggs being supplied to children in day care centres in Perambalur district in Tamil Nadu. The fans of the actor reportedly visited some 'anganwadi' centres in July and came to know that rotten eggs are being supplied there. Last month, Kamal requested his fans to aware people about corruption.
Haasan's claim comes days after state Finance Minister D Jayakumar's poser to the actor, who had levelled allegations of corruption against the Tamil Nadu government, on what welfare measure he had taken for the people of the state through his fan clubs.
He tweeted, "Perambalur expose of rotten eggs given to children deserves praise. Pls consult our in house lawyers be4 exposing crime. Dont break laws (sic)."
Meanwhile, the district administration has said an inquiry will be conducted into the matter.
District Collector V Santha told PTI that strict quality control rules were in place for supply of eggs along with a replacement mechanism where it warranted.
Ever since Kamal Haasan had made allegations of corruption in the government, he has been targeted by the ruling dispensation, with Chief Minister K Palaniswami himself asking the national award-winning actor to take the political plunge to get proper response.
Jayakumar, a senior leader in the AIADMK (Amma) camp, had on July 30 sought to know what welfare activities the actor had taken up for the people of the state during the 2004 tsunami tragedy and the devastating floods of 2015.
The actor had last month asked his fans to use social media to lodge complaints about corruption.
Local Administration Minister SP Velumani had sought proof of Haasan's allegations and had asked if the actor was ready to furnish tax details of his films.
DMK has backed Kamal and asked the government not to target him. 
(With PTI Inputs)
For more Entertainment stories click here