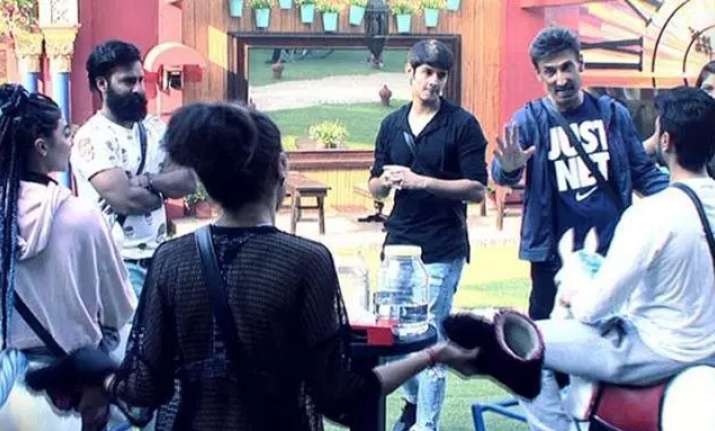 The second week of the tenth season of 'Bigg Boss' has kicked off, and inmates are all set to get their second luxury budget task. While the last week's task was about celebrities brainstorming to know the secrets of India-waale, this week will see both teams washing laundry. 
So basically from washing dirty laundry figuratively the inmates will do that literally this time.
The task titled BB laundry, will have both the teams pitted against each other. Team Orange will comprise of the celebrity contestants and Team Blue will have the India-waale. Here is how the task will unfold:
A conveyor belt will be placed in the garden area having different types of clothes. Once it starts moving, the teams will have to pick up their set of clothes by standing behind the barricade. They are then supposed to wash, clean and iron them. 
But that's not all. An inspector from the opposition team will see if the task has been done properly or not. This means that India-wale will judge the work of the celebrities and vice versa. 
From the celebrities, Rohan Mehra will judge the task of India-waale, and Nitibha Kaul that of the celebrities.
With the contesting teams being given the task to find flaws in each other's performances, one can be assured that sparks will fly in the house. 
Temperatures in the Bigg Boss house are on a high after the India-waale were ridden off their powers. Now the sewaks celebrities are the maaliks of the house, further tensing the atmosphere. Let us wait out to see how this new task changes the dynamics in the house.