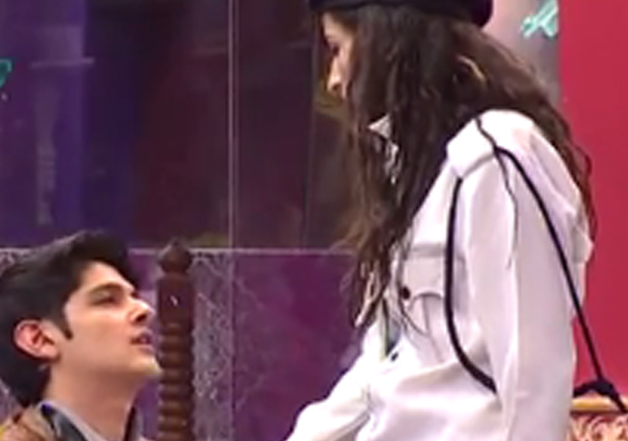 Inmates Rohan Mehra and Priyanka Jagga will get into an ugly fight in the 'Bigg Boss' house tonight. It will happen during the luxury budget task where other inmates will have to intervene to break the fight.
The luxury budget task for this week will be called 'Taxi Stand' with VJ Bani and Manveer Gujjar playing taxi drivers and Priyanka a traffic police officer. The other inmates will be prohibited from going from one place to another.
During the course of the task, Priyanka will go to Rohan asking for money. When Rohan will refuse to do so, Priyanka would retort to other means and things would then get dirty. Other inmates will have to keep them away from each other.
Amid all this, Swami Omji (who has returned to the house after taking care of his legal liabilities), will accuse Rohan of hitting a woman. To this the young actor will get into a war of words with him too.
Here is a sneak peek to tonight's episode:
A big fight breaks out as #PriyankaJagga forcefully demands money from @rohan4747!#BB10 #Video https://t.co/cLwiS7kBQA

— Bigg Boss (@BiggBoss) December 6, 2016
Another highlight of the episode will be the argument between VJ Bani and Gaurav Chopra. The friends will have a disagreement over money issues and will be seen walking off from each other.
Watch them argue here:
.@bani_j & @gauravchopraa have a war of words while the task is still on!#BB10 #Video https://t.co/WUQLRc4YVO

— Bigg Boss (@BiggBoss) December 6, 2016
Now that the tensions in the house have escalated, so much so that inmates are getting into fights, let us see what decision Bigg Boss takes.