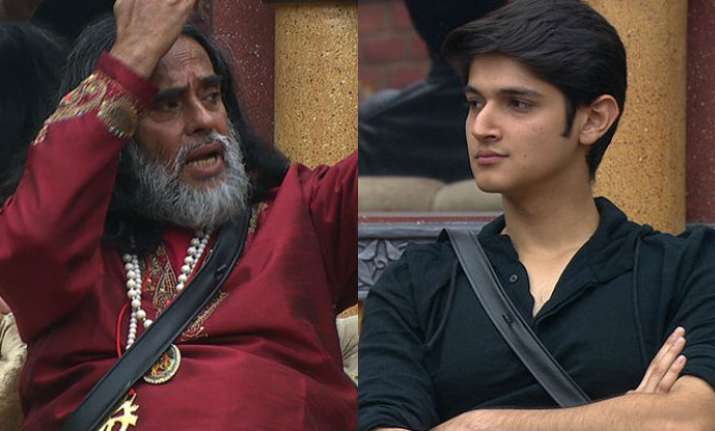 Bigg Boss 10 contestant Rohan Mehra's father has come out in support of his son after the 'aam aadmi' contestant Om Swamiji abusedhim on the show.
Rohan's father has lashed out at Swamiji saying that the BB10 contestant has crossed the line this time.
It was seen that Swami, during the a luxury budget task, got miffed with house captain Rohan and questioned his upbringing.
In fact, he also targeted Mehra's father saying "Kaisa iska khandaan hai aur kaise iske sanskaar hain."
Swamiji's words clearly didn't go down well with Rohan's father, who is quite upset with the entire incident.
While talking to an entertainment portal, senior Mehra stated that never before the reality show Bigg Boss has witnessed such an insanity inside the house. He even urged host Salman Khan to give him his piece of mind.
This is not all.
Rohan's father even warned Swamiji for testing out Rohan's patience and stated that it's high time the self-proclaimed Godman mend his ways or might invite a serious trouble.
On the other hand, Rohan's father is proud of his son for dealing this situation tactfully, without losing his cool, Besides, he is happy for the fact that other contestants too have criticised Om's words and stood united with Rohan.
"Rohan is a sensible boy. I was relieved to see him keep his cool and handle the whole situation without having to stoop down to his level", Mr. Mehra was quotes as saying.
Interestingly, this is not the first time Om Swamiji has initiated a controversy on Bigg Boss 10 or has miffed the contestants alone.
In fact, in a recent turn of events, superstar Salman Khan too walked out of the Bigg Boss house after being agitated by Swami's misbehaviour.
Besides, he was also criticized by his housemates for questioning Monalisa's character.
With so many controversies about him doing the round, we wonder if this is Om Swamiji's trick to fortify his stay inside the Bigg Boss house.