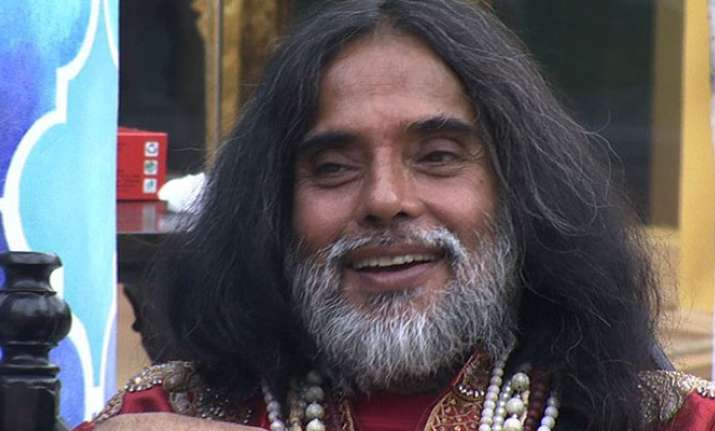 This weekend will witness the third eviction from the reality TV show Bigg Boss, that was renewed last month for a tenth season. This week, however, eliminations will come with a twist. Apparently, self-proclaimed Godman Om Swamiji will be evicted from the house and kept in a secret room.
Reports in the media suggest that Swamiji will be taken to a secret room after his eviction and other inmates will have no clue about it. From there, he will be able to monitor all actions of the inmates.
This is not the first time that such a thing has been pulled up by the makers. In the earlier seasons too one inmate was sent to the secret room and later brought out later which had led to many controversies.
Let us see what is in store this time.
As a contestant, Om Swamiji is not a favourite of his co-inmates. It has been shown over the days that India-waale mocking him while the celebrity contestants don't take him seriously. Well, now that he will be in a room he would be able to know their real thoughts.
Also, it is being reported that since Swamiji will not actually get evicted another inmate will be shown the exit door in the coming days. Let us see who goes out.
The bygone week of the Bigg Boss house saw many fights. The week started with a twist in nominations where Bigg Boss asked celebrities to name one if their own for eviction. While this had led to tensions, plotting against each other too rose the temperatures in the house.
All eyes will now be on what superstar Salman Khan has to say on the week when he returns to host the weekend episodes.