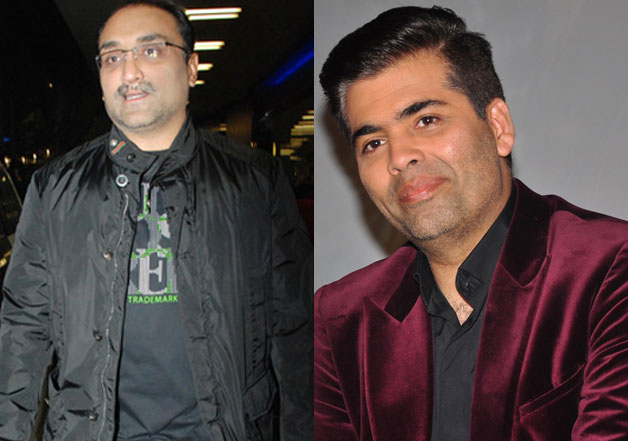 Filmmakers Aditya Chopra and Karan Johar are known to share a very close bond, with even their families known to be close-knit. KJo looks up to Adi as his mentor in the film industry, which is almost legit because the latter is the one who gave the former his big break. Karan had assisted Aditya in the 1995 movie 'Dilwale Dulhaniya Le Jaayenge' and the relationship they share has only grown with each passing day.
However, when it come to business, Aditya Chopra doesn't entertain even his friends, or so it seems. As it happens, Aditya ensured he didn't tell Karan anything about his next directorial venture 'Befikre'. Reportedly, when Adi's friend of 20 years visited him in Paris where the filming was happening, the YRF head honcho did not talk about his movie.
"It was an emotional moment for Karan to see Aditya direct after a gap of seven years. But he couldn't properly see what Aditya was shooting. He didn't allow anyone, except his team, near the monitors. Karan was seated away from the main shooting area. Aditya would meet him in the breaks,"
a daily reported, citing a source.
Aditya's close-guardedness only points to the fact that the director doesn't want  anyone to have any hint about his upcoming film, not even Karan. Maybe this is why not many details have been revealed about the movie. All that is in public domain is that the movie is a love story between two young souls Vaani Kapoor and Ranveer Singh.