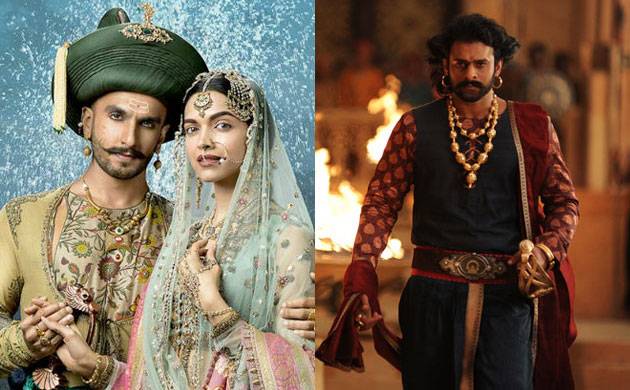 There seems to be no end to Padmavati controversies. The Sanjay Leela Bhansali film starring Deepika Padukone, Ranveer Singh and Shahid Kapoor, has been at the centre of a massive political storm for almost a year now, with the protests reaching an all-time high in the last few weeks. Now, in the latest development, buzz has it that the All India Kshatriya Mahasabha group wanted Baahubali 2 fame actor Prabhas to speak against Padmavati and, the alleged distortion of history that the several groups have taken offense to.
According to reports the, group tried their best to get Prabhas to offer his point of view on the Padmavati controversy, on air. The move, reports state, would have resulted in their TRPs shooting through the roof. However, the 38-year-old actor decided to stay out of this intense debate.
The Baahubali actor was apparently advised by his uncle Krishnam Raju to keep out of the controversy. Raju felt that whatever the actor  would say on Padmavati row would work against him, reports added.
Meanwhile,  Ranveer Singh, who plays the role of Alauddin Khalji in Sanjay Leela Bhansali's magnum opus Padmavati, has stated that he is 200 per cent in support of the film. The actor added that looking at the current situation, he has been specifically asked to be silent on the issue.
"I am 200 per cent with the film and I stand by it as well as Sanjay Leela Bhansali. Given that it is very sensitive time right now, I have been specifically asked not to say anything. Whatever official communication with regards to the film needs to be made, you will receive it from the producers," Ranveer said.
For full coverage of controversy around Padmavati, click here.