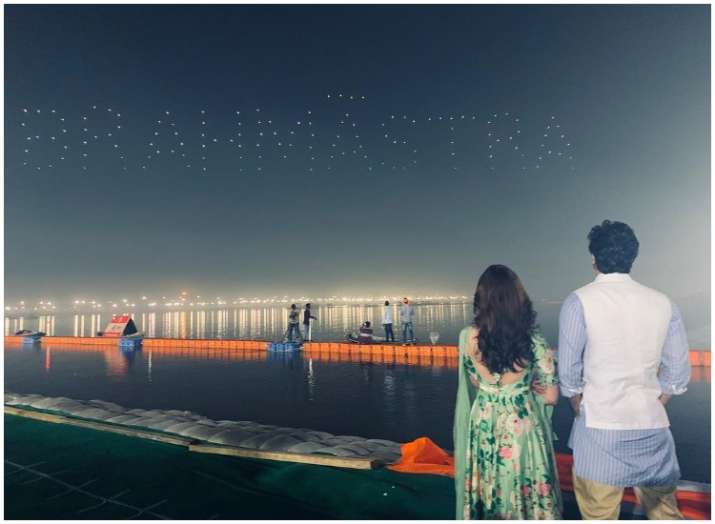 Ayan Mukherji's directorial venture Brahmastra is one of the most anticipated films of 2019. With multi-star cast including Ranbir Kapoor, Alia Bhatt, Amitabh Bachchan, and Nagarjuna, many cinephiles are eagerly waiting for this Christmas release. But another interesting piece of news for which the film has been making headlines since the word go, is the on-going love affair between Ranbir Kapoor and Alia Bhatt. These lovebirds will appear together on the silver screen for the first time in Brahmastra.
Ayan Mukerji recently made his Instagram debut and since then, he has been sharing many stills and updates on his upcoming film Brahmastra. In his latest post, the director shared a throwback picture of Ranbir, Alia and himself. Stitching very beautiful words together, the young filmmaker Ayan Mukherji took to Instagram and wrote, "and then, there were 3... from our vfx studio in london, way back in 2016. these were early days on this movie. alia was the new force in our creative life... the brief was simple... ranbir and alia needed to work as one unit and that relationship was more important than their individual characters because at it's heart, our movie is... a love story... There has been a lot of love since then. After all, Love is Brahmāstra's guiding Light"
Well, what we really enjoyed about Ayan's latest post is his subtle way of pointing out the blooming love between two fan-favourite actors Ranbir Kapoor and Alia Bhatt. Check out the post here:
For all the latest Bollywood updates, check out our Facebook page!