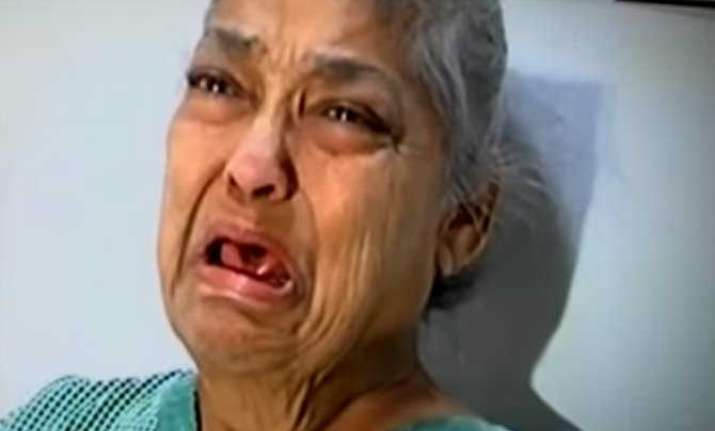 Actress Geeta Kapoor, who is known for her role in Pakeezah was allegedly abandoned by her son in a Goregaon hospital. The bill of the hospital reached up to Rs 1.5 lakh and it was Central Board of Film Certification member Ashok Pandit, who cleared the bill and helped the veteran actress.
Ashok Pandit revealed to a leading daily that he came to know about the condition of Geeta from news but he didn't know that she was the Pakeezah actress. He further added that he was accompanied by Ramesh Tauraniji.
Ashok also talked about actress' mental and physical health and stated that she folds hands and keep crying when someone visits her indicating people not to beat her up.
Ashok said, "Every time I see her like this I wonder if she was being tortured at home."
The CBFC member further stated that he desperately wants to find Geeta's son because to shift the actress to an old age home, he needs an NOC from her children. He wants Geeta to live with dignity.
Also read: Pakeezah actress Geeta Kapoor makes shocking revelations after son abandons her
The veteran actress previously revealed that her son used to beat her up and keep her starving and it was his deliberate attempt to left her in hospital.
They say old people should be treated like children but the condition of Geeta is beyond heart-breaking.