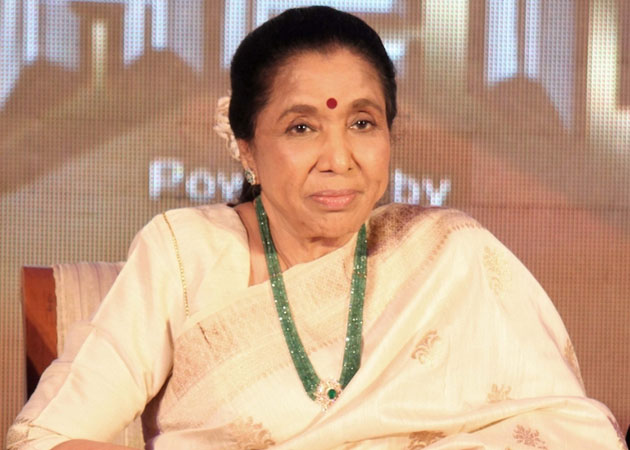 Legendary singer Asha Bhosle, who recently celbrated her 83rd birthday, has finally spoken about her biopic.
Asha stated that she would want Priyanka Chopra to portray her on the silver screen.
She also revealed the reason for choosing PC amidst all the leading divas of the industry saying that, she can express a singer well.
"Priyanka Chopra would be the perfect choice to portray me as she is a singer. Being a singer, she can express a singer well," Asha said.
Apparently, this came as a surprise for many as earlier she was quite reluctant about her biopic.
In fact, she was also quoted saying, "Mujhe nahin chahiye biopic. Mera kaam koi aur kar hi nahin sakta".
However, looks like the legendary singer has now changed her mind.
Asha also shared her opinion on the biopic of her the legendary music composer and her husband RD Burman's biopic ans said, "It should be made. People will get a chance to listen to his music. His unreleased, forgotten songs can be brought in front of everyone if his biopic is made."
"When I recorded the song 'Aaja Aaja', I was rewarded with Rs 500 by R.D Burman for singing better than Rafi Saab. Pancham (as Burman was popularly known) kept a bet on who would sing better," she recalled
The singer went nostalgic as she spoke about how she celebrated her birthday as a child with her mother and as a wife with Pancham. "When I was a child my mother used to feed me sweets made by her on my birthday. After that Pancham used to give me unique gifts. I love to cook so sometimes he gifted something related to my cooking."
Asha also said that she considers every day as her birthday. "Every day when I get up is a birthday for me. Nobody knows about the future. Therefore, I try to spend each day differently, keep myself well, do good and that's how I spend my birthday. Every day is a birthday for me."
About melody queen and elder sister Lata Mangeshkar who gave her blessings, she said: "Lata didi's blessing is the biggest gift for me."
(With IANS Inputs)