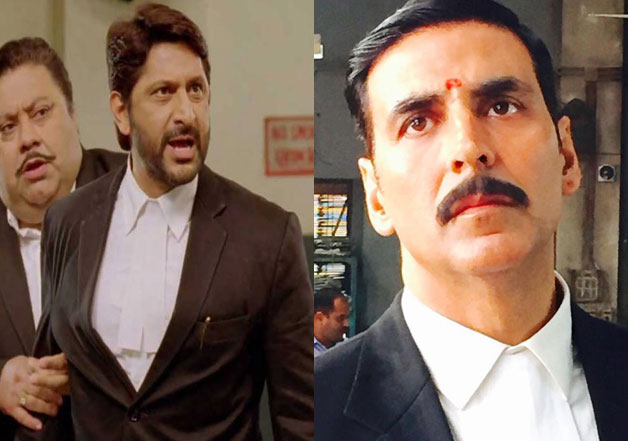 We all know that actor Akshay Kumar has replaced Arshad Warsi in the sequel of Jolly LLB and now the latter has said that he might do a cameo in the movie. Arshad also said that filmmaker Subhash Kapoor had asked him before roping in Akshay for the role.
Warsi, known for his acting chops, said he knew that the makers wanted Akshay
"They (producers) kept debating either it's Akshay Kumar (or me). I told them to go ahead with him."
"I think Akshay fits the bill. He has the capability of looking like an innocent person and yet be a dude on a bike. He can be a village or city man on screen, he pulls off everything. He was the better choice,"
Arshad added.
Arshad played the lead role of lawyer in Subhash Kapoor's Jolly LLB. But for the sequel, the makers have roped in Akshay Kumar.
"I wish I was doing it but then I have so many other films. I may just do a special appearance...depends on whether I am part of the script. And also I should have time as I would be outside Mumbai for other projects," said Arshad.
The Ishqiya actor said he isn't disheartened about not being part of the second instalment of Jolly LLB. "It must be hard for others to believe it that how come it doesn't bother me? It actually doesn't bother me. It bothers me more for Subhash Kapoor as he is doing one film at a time. He needs to start the film, he has been waiting for it to start,"
Arshad said.
"I never created anything. It is my director Subhash Kapoor who created Jolly LLB. I just enacted and put life into it,"
he added.
With PTI inputs