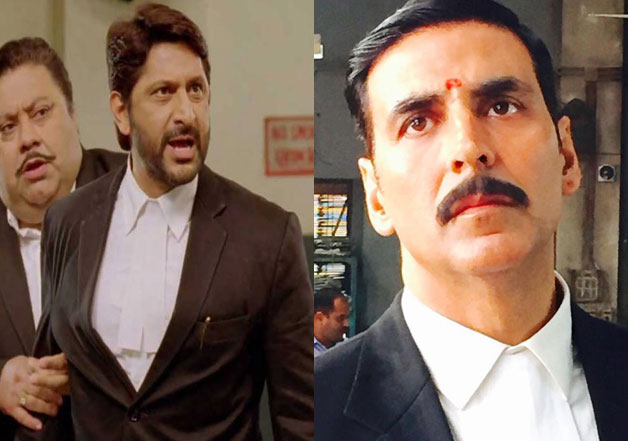 New Delhi: Superstar Akshay Kumar, a few days ago announced that he is doing the sequel of 'Jolly LLB' and will essay the role of the lawyer. The first instalment of the movie had Arshad Warsi in the lead and about his exit from the second one the actor said that the producers wanted a bigger star.
The movie, to be directed by Subhash Kapoor, is produced by Fox Star Studios.
Speaking to media, Arshad said that it bothers him a little, he is okay with it. He also understood that having Akshay on board makes the film more sellable.
Asked why he is not doing the "Jolly LLB" sequel, Arshad told IANS: "I am not doing it... Akshay is doing it. I was supposed to do it, but Fox Star Studios needed a bigger star, so they chose Akshay."
"It makes it easier for marketing, it makes it easier to have a hit. With me, you (the filmmakers) have to make a good film, so that is the problem. You can make money with me only if it's a very good film.

"If you have a bigger star, then even if the film is not that good, you still manage to cover the money so risk factor from the producer's point of view is less,"
he added.
Does he feel bothered?
"Yeah it bothers me a little bit, but not that much. I always believe that you do what you deserve to or what you should. I was the one who convinced Subhash to go ahead and do it because he was not willing to.
"I said Akshay is a damn good actor and he will give you what you want. He has got the capability of converting him (Akshay) from a muscular macho man to an ordinary man to get beaten up and it will work like magic."
He feels that "with Akshay, even Subhash gets a bigger budget".
"Even he gets more money to work and life becomes easier for him,"
Arshad said.
The sequel will reportedly be shot in Lucknow and Varanasi. It is likely to release on February 10.
With IANS inputs