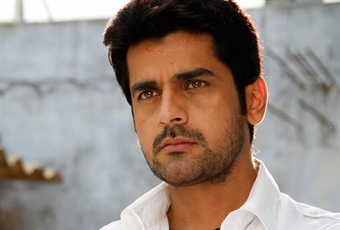 At a time when many stars, who do not belong to the film fraternity, are proving their mettle in the industry, actor Arjan Bajwa has said that Bollywood is biased and favours star kids. Arjan, who was last seen in Akshay Kumar's 'Rustom' as the antagonist Vikram Makhija, has been trying to get limelight since nine years now. But, in all the movies in which he was noticed, he played the second fiddle.
Some of the most memorable roles of Arjan are those in 'Guru' (2007) and 'Fashion' (2008) and the latest being in 'Rustom'. After so many years in the industry, Arjan still feels that Bollywood is a hard place to be if you don't have a star name as your surname.
During an interview to a leading entertainment portal, Arjan said that these days there is no superstar from the outside world because outsiders are not given a fair chance. He said that even when you are good looking and passionate about your work, it gets nullified. He added that the industry and even the press favours one of their own.
Arjan went on to say that he doesn't have anything against the film industry but he thinks that when it comes to professionalism, outsiders are not the first choice. Arjan narrated one of his own stories when he lost out on a role because the director wanted a star kid in his movie.
Talking about how essential it is to have a 'Godfather' in the industry, Arjan said it is impossible to go anywhere in absence of that. However, he added that talent is equally necessary to make it big in the industry.
"You have to be worth it and you should have that passion, dedication and patience in you," Arjan added.
Arajan's statement about nepotism is, however, in disagreement with what the star kids feel. Only recently, actress Sonam Kapoor said that it may be easier to get into the industry with the help of your family's name, but at the end of the day it is one's flair which contributes in survival in the glamour world.