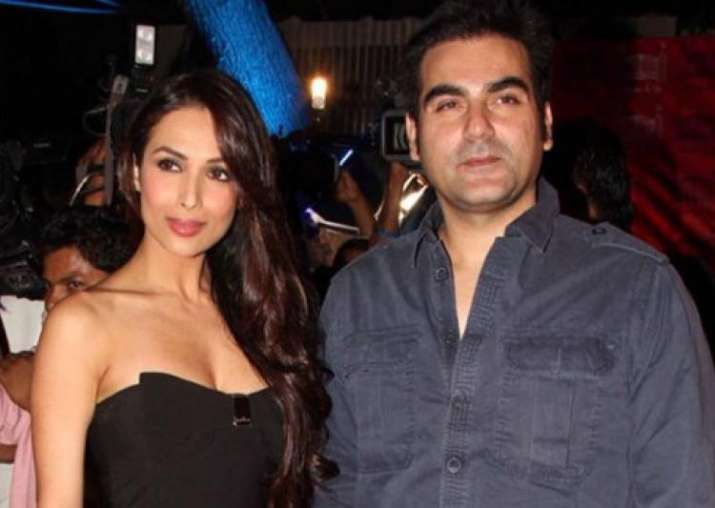 It's been a while when the tinselvile was taken aback after the reports of rift between star couple Arbaaz Khan and Malaika Arora started doing the rounds.
The couple which has been considered as the one of the perfect couples in the industry, decided to call off their 17 years of marriage early this year.
A lot was said and written about Arbaaz and Malaika's separation. However, the couple's recent appearances at dinner dates and Eid celebrations, made people wander if the couple are planning to reconcile their differences.
In fact, Malaika celebrating Arbaaz's birthday early this month even added fuel to the fire. Indeed the couple's fans were elated to see them coming back together.
However, all these turned out to be mere illusions as Arbaaz and Malaika are still not in a mood for reconciliation.
Arbaaz Khan rubbished the reports of his patch up with estranged wife Malaika, recently.
"At this point of time we are not together, we are separated, and that's about it," Arbaaz told an entertainment portal when quizzed about his relationship status with Malaika.
Earlier, it was Arbaaz only who had announced his separation with Malaika with an official statement saying, "We have maintained a dignified silence till now but it is causing us too much confusion and is disturbing for our families. To put all of the speculation to rest, we are giving out this statement. People claiming to be our friends and sources have been speaking on our behalf giving out wrong, malicious information. They have maligned us for long and we have kept quiet and not said a word as it's a personal matter between us. We have got a child and our families are involved, but just because we have not said anything till now, it doesn't give anybody the license to speculate on any rubbish about us".
Arbaaz Khan and Malaika Arora got married in December 1998 after dating for a couple of years. The couple is blessed with a 14-year-old son Arhaan.