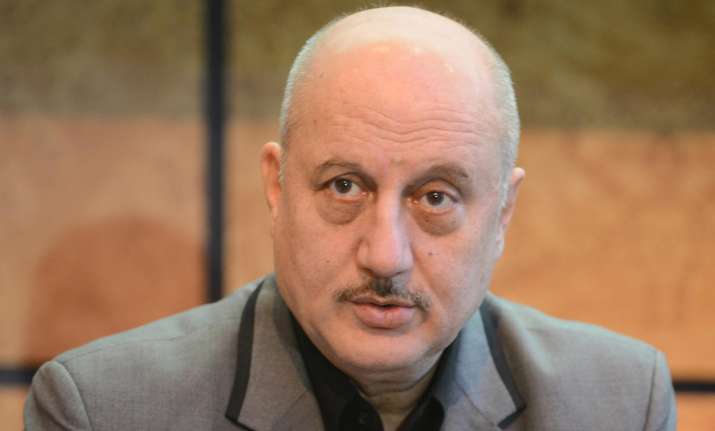 Amidst the entire backlash Pakistani actors are facing in India, veteran Bollywood actor Anupam Kher has now said that artistes from the neighbouring country should condemn attacks. He added that it important for the celebrities to speak up on this.
Following the horrific Uri attacks which left 18 soldiers of the Indian army deal, Maharashtra Navnirman Sena (MNS) recently called for a complete boycott of Pak artistes. MNS had also threatened that if the artistes of Pakistan don't leave India in 48 hours, the party will deal with them in its own way.
When Anupam was asked to speak about it at an event for Channel Zindagi, he said that Pak artistes should at least condemn the attacks. He said that we have always extended hand of friendship and shown our goodness to them.
"There are some people from Pakistan who are wonderful and are great hosts. But when it comes to my country and my jawaans (soldiers), I cannot be diplomatic. I'm biased towards my country."
Anupam said that he is a strong believer of the fact that art and culture should have no boundaries. But he added that it is important to speak harshly about the terrorists who massacred Indian soldiers.
"But I think more than that, the responsibility of the actors who work across the border with us should be to condemn the terrorists who killed our soldiers. It's very important. I am not saying you condemn your country. Politically, it may not be the correct move," he said.
The 61-year-old star says he is biased towards India because "if my dream has come true it's because I am an Indian. Indian people, audiences, producers... everybody made me. I am an international actor but from India," he added.
Anupam says that it is important to tell people "that we are thankful, we are given work in this country. But we also condemn the act of killing Indian jawaans".
In fact, in 2014, Anupam had written an open letter to terrorists responsible for the attack in a school in Peshawar, Pakistan.
"When there was an attack in Peshawar school and 147 children were unfortunately massacred by the terrorists, I being an Indian actor, born in India, wrote an open letter to terrorists, condemning the act.
"When there is a tragedy...you need to sort of feel bad for it and condemn it. From that level, I wrote it because I felt those children were our children," he said.
(With IANS Inputs)