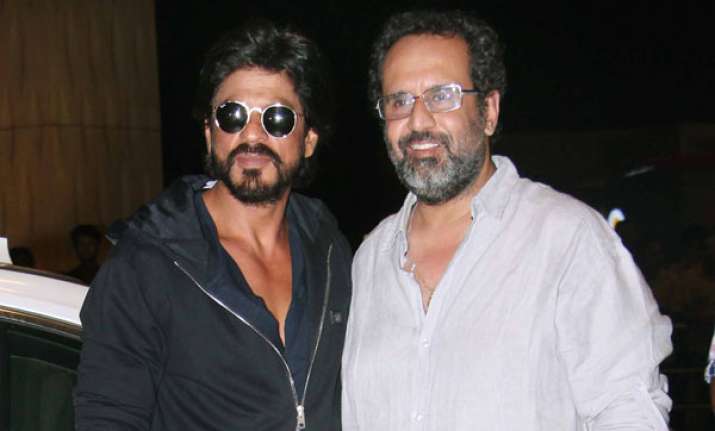 Ever since ace filmmaker Anand L.Rai has announced his next directorial venture with superstar Shah Rukh Khan, the yet-to-be titled movie has been creating a lot of buzz.
Much before the cast is finalised for the movie, it is being touted as a hit for having SRK in the lead.
But Rai has clarified that he has not roped in King Khan to encash his stardom in the movie. In fact, making a movie with a superstar was never his way of working. Instead, he had a stronger reason for this.
The director stated that the sole reason for signing Khan was because of the demaed of the role.
"I always cast an actor based on the demand of the character. Casting Shah Rukh Khan is the demand of the role exactly the way it applied on Dhanush to play Kundan in 'Raanjhnaa' or Kangana Ranaut to play Tanu. It was never about making a film with a superstar," Anand said.
He further asserted that the yet-to-be titled project will bring a lot with it for the audience to see
"All I can promise my audience is that it's a well-crafted story and after watching the film they will understand why Shah Rukh was apt to play the role. As a director I always want my actor to discover something within, and I know it will happen to him as well," Rai added.
Interestingly, this is the first time SRK is working with Anand L. Rai. As per the industry reports, the movie is said to be a romantic story in which Shah Rukh will be seen playing the role of a dwarf.
The yet-to-named movie is slated to release on December 21, 2018.
(With IANS Inputs)