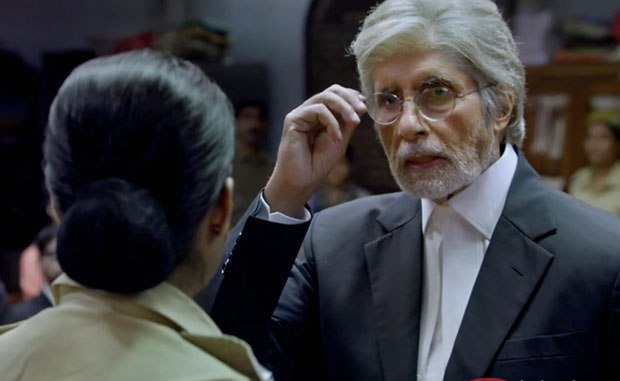 The recent release 'Pink' has in a linear manner showcased the ordeals girl go through in today's times. The movie has been showered with praises from all places but one thing which has left cine buffs wondering is the title of the movie. Through the more than two hours long movie, none of the cast explained the relevance of choosing a color as the name of the movie.
Now, after almost a week of release, megastar Amitabh Bachchan has revealed the reason behind such a title for the movie to a leading daily. He said that through the movie director Aniruddha Roy Chowdhury wished to convey a message that women should speak up.
Busting the myths associated with the hue pink, that it is a favourite color of girls and linked with Barbie dolls. He said 'Pink' means that women have the freedom and liberty to walk at night adding that this movie gave women the opportunity to speak.
Amitabh Bachchan said that the movie will help women tackle situations and step up for themselves. He hoped that it will also teach girls to go to a police station, and lodge protest against the wrong doing they may have faced.
And as it turns out 'Pink' has started a movement.
Recently, co-producer of the movie Shoojit Sircar said that senior government officials who have watched the movie got in touch with him to use the movie to spread awareness about laws. He said that through this movie, officials wish to tell women about Zero-FIR (Zero FIR is a FIR filed in any police station and transferred to the police station under whose jurisdiction the incident happened). Shoojit also added that it is important for women to know that bail hearing for women and children can be heard at the judge's residence too.
All this only asserts that 'Pink' has touched lives of people in many ways.