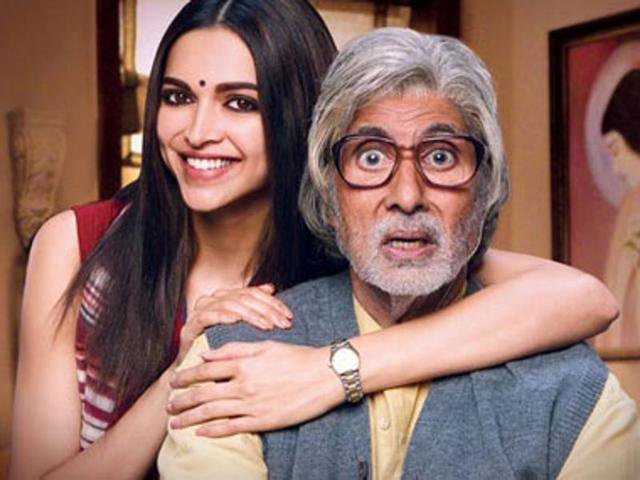 Megastar Amitabh Bachchan has been one of the living legends of Bollywood. Every actor in the industry feels privileged to share the screen space with him. And when it comes to the pay scale, it is but obvious to think that the 'Shehenshah' will be paid higher than any other celeb. Above all, it is also preconceived notation that male protagonist is paid much more than their female counter part.
However, during a recent interview, Big B confessed that it wasn't him but Deepika Padukone who was paid a hefty amount for their 2015 release 'Piku'.
Amitabh also stated that he might have lost his worth in comparison to the young actors for he has been in the industry for so long.
"I dunno if this is relevant or not. Whether coz of circumstances this has happened but I can tell you one thing, in Piku, Deepika Padukone was paid more than me and that says two things – one that she is obviously more important than me and two I have lost my price tag coz I have been working for so long. Maybe I am not so important," Amitabh Bachchan told an entertainment portal.
Interestingly, 'Piku' turned out to be a huge hit and Deepika won several accolades for the movie.
The diva has been listed as one of the highest paid actresses in the world. In fact, there have been reports that DP has now charged a whooping amount of Rs. 11 crores for her next Bollywood project 'Padmavati' which is a Sanjay Leela Bhansali directorial.
On the other hand, 'Piku' director Shoojit Sircar feels there isn't any harm in it. However, he did mention that a movie should be considered as cinema and shouldn't be categorized as man or woman centric.
"If the woman's character is that then it's okay. For example, everybody asked me if it's( Piku) is a woman centric film. I said why? Coz a woman has a stronger character that's why it's a woman centric film. But there are many films with only heroes but that is not man centric film. So don't see a film like coz there's a woman's pic on the poster it's a woman centric film. It's a cinema, a film a story. She maybe is the hero of the film and that's how you should see it."
Amitabh Bachchan and Shoojit Sircar have once again clubbed for their upcoming movie 'Pink'. The movie revolves around three girls who are molested by a gang of hard-core criminals. In an attempt to protect themselves they accidentally commit a crime which lands them in a legal trouble.
However, Amitabh did clarify that 'Pink' is neither about women empowerment nor rape.
Also starring Tapsee Pannu in the lead, the movie is scheduled to release on September 16.