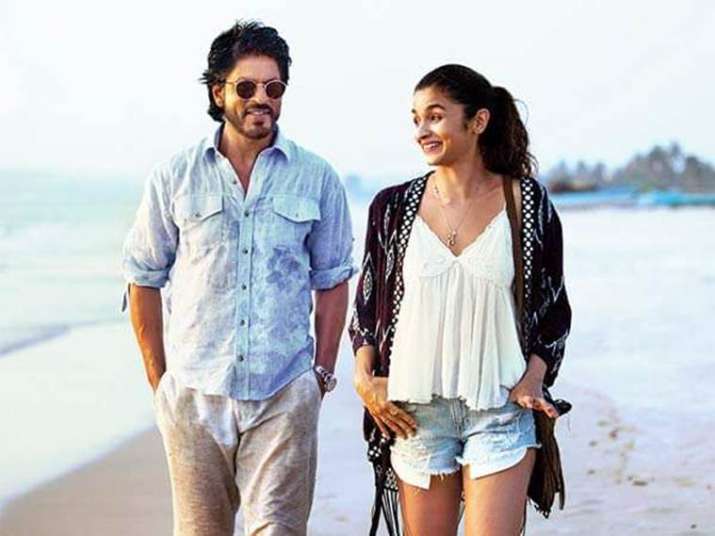 For the upcoming release 'Dear Zindagi', young actress Alia Bhatt has shared screen space for the first time with superstar Shah Rukh Khan. During promotional interactions for the movie on Thursday, the actress said that after working with King Khan she realised that both have the same thought process.
Talking about the personal interaction she shares with the 50-year old superstar, Alia said she got to know him as a person only on the film sets. She added though the met many times socially she hardly got to spend time with him.
Alia added that working with him was a big deal for her since she has been in the industry for only four years. She said initially she was nervous but later she realised he is a warm person.

 

"He goes out of his way to make you feel comfortable. And he exactly did that. So after, half day of shooting I was feeling quite relaxed," she added.
Alia, who is always known for her poor jokes and her 'not so great' general knowledge, feels that flaws should not be hidden away, but celebrated. "Flaws have to be there. We have come up with something like 'Flawsome'. Its like, to have flaws is awesome. If you have flaws, do not hide. Like I have a flaw of speaking too fast, but I celebrate it instead of hiding away from it. So everyone has some flaws, but its not bad as flaws are also necessary," she said.
The actress who have portrayed a wide range of roles within a short span of four years admits that 'Dear Zindagi' is a very different film and admires her director Gauri Shinde for it. "The film is genuinely different. People have not seen or experienced this kind of story before. Its a story about life and people would definitely take something with them after watching this film," she said.
Praising Shinde, Alia said: "I loved working with her and would love to work with her again. Her thinking is very precise and concepts are very clear. No fakeness at all and a very real, clear person. I feel Gauri is a very unique voice of our film industry."
(With IANS Inputs)