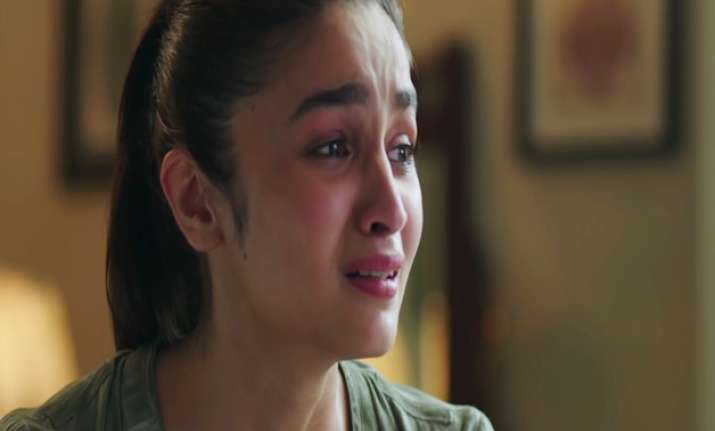 New Delhi: Bollywood actress Alia Bhatt is walking on the cloud these days. Her recent release 'Kapoor & Sons' is doing extremely well at the box office and the bubbly actress recently celebrated her 23rd birthday.
While Alia is in a complete mood of celebration, the actress was left teary eyed during her birthday celebration.
Surprised?
Well, it was all because of a 'special' gift she received on her birthday.
Wondering, if it would be her rumoured boyfriend Sidharth Malhotra who gave her this gift?
No, this time it isn't Sid.
Before you start churning the wheels in your mind, let us tell you that it was Alia's grandparents who gave her the 'special' gift.
Alia's maternal grandparents went on to play the 'Happy Birthday' song on violin and a mouthorgan.
Indeed, it was one of the amazing gifts she could have got, and the 'Highway' actress got emotional.
Alia even shared a video of this special performance as she captioned it, "My grandparents wish me happy birthday in the most beautiful way couldn't hold back my tears... #belatedbirthdaycelebration @shaheenb @poojab1972".
Her sister, Pooja Bhatt too shared a video where Alia was seen crying after this special moment. Pooja captioned the video as, "Happy Birthday Alia!! A glorious rendition of Happy Birthday for @aliaabhatt by her dazzling grandparents! Naturally there was not a dry eye in the house.. Not that there ever is a shortage of waterworks at a Bhatt family do but this one was truly special!#Birthdays #family #grandparents #Bhatts #legacies #giftsthatkeepongiving #memories #waterworks".
Pooja Bhatt also shared the most adorable pic of the evening, featuring Alia along with her grandmother as she gave it a caption, "Priceless! @aliaabhatt celebrates her birthday with her stunning grandmother Trudy Razdan... 64 yrs separate these beautiful women! #legacies #family #familytree #blood #grandmothers #granddaughters #blessings".
Looks like Alia had one of the best birthday celebrations ever.