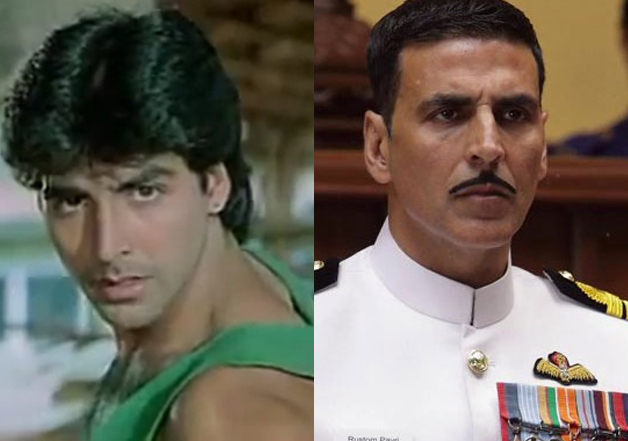 The year 2016 has been enormously rewarding for superstar Akshay Kumar. All three of his releases namely 'Airlift', 'Housefull 3' and 'Rustom' struck gold at the box office by entering the coveted Rs 100 crore club. Apart from working wonders at the box office, Akshay has also become the first Bollywood actor to open the Rs 3000 crore club.
Over a career spanning 25 years, Akshay has done around 108 movies and the total money which these movies made comes to around Rs 3010 crores.
None of the other stars including the three Khans have been able to achieve this feat. These numbers are quite the revelation as they paint a different picture about the rulers of Bollywood. It is said that the three Khans viz Shah Rukh, Salman and Aamir rule the film industry but Akshay is breaking this myth with every passing day.
At a time when the three Khans do no more than two movies in a year, Akshay doesn't settle for less than three. He experiments with genres and the amazing part is that his fans adore him in every role.
The closest any other actor has come to Akshay is superstar Salman Khan. In his career which started in 1988, a total of 71 movies of Salman have earned Rs 2928 crore. The gap is not wide enough that Salman wont be able to cover, especially with 'Tubelight' releasing next year.
Shah Rukh Khan, who met with failure at box office this year with 'Fan' has done 57 movies in his career. The amount of money his movies have earned is Rs 2100 crore.
On this list, Mr, Perfectionist Aamir Khan is the last one. His 39 movies have earned only Rs 1497 crore at the box office.
This only asserts one thing, that Akshay's doesn't have a Khan to his surname but the 'Kumar' is no less a powerful one.