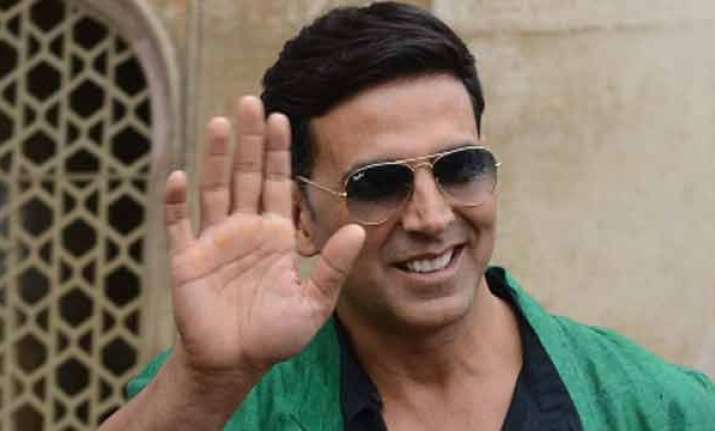 Actor Akshay Kumar has once again proved that he has a big heart. The 48-year olf actor has offered help to an old friend Ravi Shrivastava, who is suffering from kidney failure and need money for treatment.
Ravi, a producer, had signed up Akshay for his movie 'Dwarpaal' in the year 1991. The movie was later shelved and the 1992 movie 'Saugandh', became his debut movie. In fact, Ravi played a pivotal role in getting Akshay a role in 'Saugandh'.
When Akshay came to know about Ravi he offered help. He himself confirmed this news on Twitter when a user told him about the ailing producer who is bed-ridden.
"Yes sir, my team has reached out to him. Already taken care of," the 49-year-old actor wrote on Twitter in reply to one of his followers, who shared the link of the article on the ailing producer.
With this heart-warming gesture, Akshay is sure to have struck all the right chords among his fans. It goes without saying that Akshay doesn't forget the ones with whose help he climbed the stairs of success.
Akshay, you just proved again why there can be no one like you.
(With PTI Inputs)