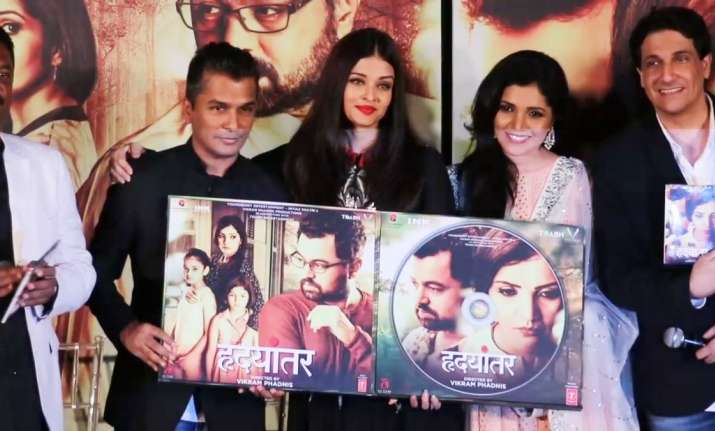 Bollywood actress, Aishwarya Rai Bachchan who has already worked in regional movies like Tamil, Telegu, Bengali and English. It seems now she wants to try her hands at Marathi films as well. The 43-year-old actress who recently attended the music launch of designer-turned-director Vikram Phadnis' film 'Hrudayantar', expressed her secret wish to work in a Marathi project. 10 years ago, Vikram Phadnis approached her for a Marathi venture but due to work commitments, Aishwarya turned it down. 
'Hrudayantar,' which marks the directorial debut of Phadnis, features popular Marathi actors Subodh Bhave, Mukta Barve and Sonali Khare. The movie, slated to release on July 7, is an emotional drama that explores the marital crisis of a couple, married for over 12 years. 'Hrudayanatar' is the journey of the family and how, through turbulent times, they learn to values relationship.
The beautiful actress made her acting debut in 1997 with a Tamil film titled 'Iruvar'. She also believes that for an actor, where and in which language the movie is being released shouldn't matter. She said that she has carved her own path and never cared to stick to certain norms while being in the film industry. Aishwarya says, "I have never been one to cater to all these expected norms. I have carved my own journey and I think my career is proof enough for that. So, of course I would love to work in Marathi as well as in any other language the film is being presented to me,"

Aishwarya looked elegant in a black ensemble. Choreographer Shiamak Davar and Manish Paul were also present at the event 
(With ANI Inputs)