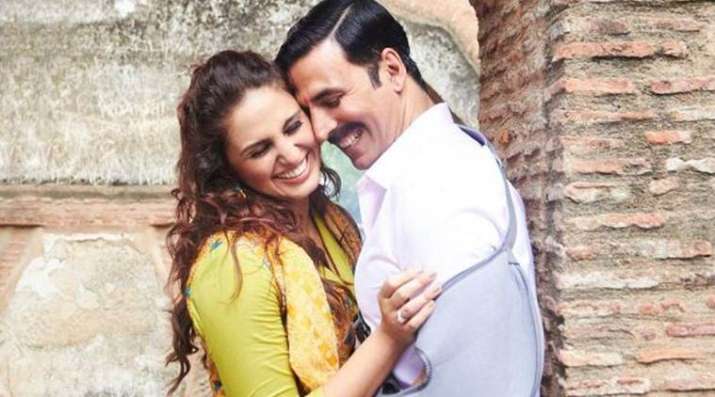 Akshay Kumar's "Jolly LLB 2" has received a warm response in the nation as its box-office collection stands tall at Rs 30.51 crore on day 2. However, the film may not receive the same love from the neighbouring nation.
"Jolly LLB 2" has been banned in Pakistan, fresh reports suggest. The Examining Committee of the Pakistan Censor Board feels that since the film has addressed the sensitive Kashmir issue, it can be shown to the public, revealed a source.
According to the source, "In Subhash Kapoor's courtroom drama Akshay portrays a lawyer who treats his profession casually until he comes across the case of an innocent man who is killed and declared a Kashmiri militant, while the real Kashmiri militant goes into hiding in Uttar Pradesh. Bringing up the issue has not gone down well with the Pakistani censor board. They've banned the film, as they intend to ban all Indian films that bring up the Kashmir issue."
Nonetheless, "Jolly LLB 2"may release in Pakistan as Pakistani distributors of the film have decided to appeal to the 'Full Board' which is equal of the Indian censor board's Revising Committee.
Well, this is not the first time that our neighbour has put a ban on Bollywood films. Just last week, Shah Rukh Khan's "Raees"'was also banned for being "anti-Muslim."