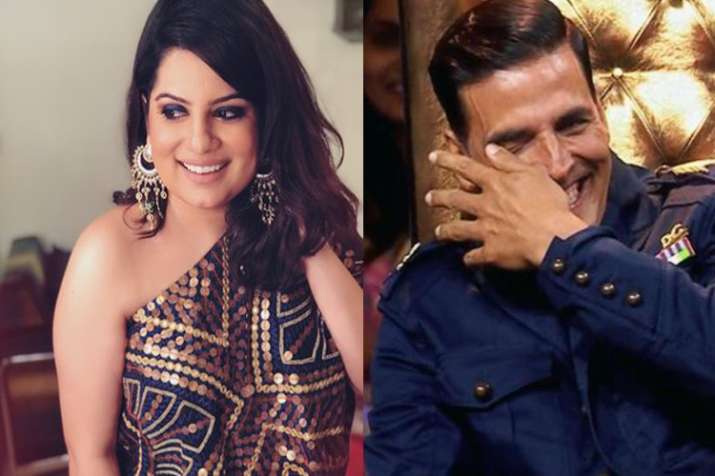 Comic artist Mallika Dua and her father, veteran journalist Vinod Dua had lashed out at actor Akshay Kumar for his 'insensitive remarks' on the comedienne. Mallika is a mentor on The Great Indian Laughter Challenge and during one episode, Khiladi Kumar cracked a joke saying, "Mallikaji aap bell bajao, main apko bajata hoon." This didn't go down well with the lady and her father, who took to social media and expressed their anger. But, now both of them have deleted their posts.
Vinod posted on Facebook, "I am going to screw this cretin Akshay Kumar for telling his co worker Mallika Dua that "aap bell bajao main aap ko bajata hun" at 5:26.This is his sense of humour and language. Star Plus..wake up.."
Mallika also stated that she doesn't want to feel uncomfortable at her work place. She tweeted, "So, I want humour to be limitless. I also don't want to be uncomfortable at my work place :( The lines are blurred. Thoughts?"
Interestingly, both the posts have been deleted. The reason behind it is yet to be known. Due to the poor TRPs of The Great Indian Laughter Challenge, along with Mallika other mentors Zakir Khan and Hussain Dalal were also sacked from the show.
Akshay Kumar is known to stand up for what he feels is right. He is also associated with various social issues. In the past, he has stood up for his co-stars when he felt they were being insulted in the name of comedy on reality shows. Remember when he denounced Siddharth Jadhav's 'racist' comments about Lisa Haydon on Comedy Nights Bachao? Yes, he has done it all. 
But what we are trying to figure is why the father-daughter duo deleted their posts?
Akshay's reaction on the whole controversy is still awaited.