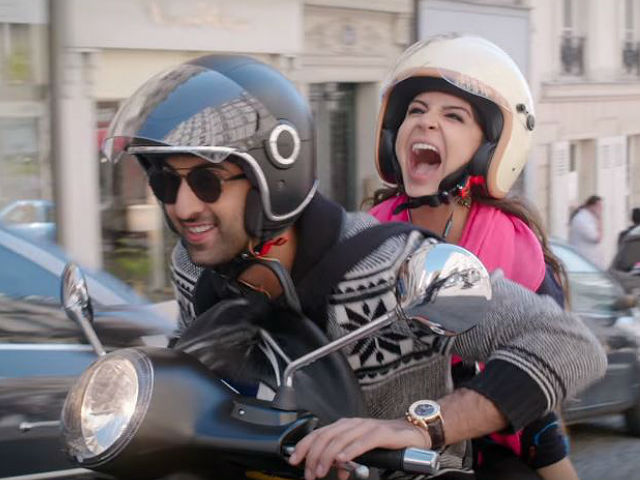 Karan Johar's ambitious project 'Ae Dil Hai Mushkil' has been dealt a further blow with the Cinema Owners Exhibitors Association of India (COEAI) today announcing its decision not to release any film featuring Pakistani actors in Maharashtra, Gujarat, Karnataka and Goa.
The move puts into uncertainty the release of ADHM which stars Pakistani actor Fawad Khan in an extended cameo and is slated to release on October 28.
"Today, the meeting of Cinema Owners Exhibitors Association of India took place and it was decided that keeping in mind the patriotic feelings and the national interest of our country, we request all our members and exhibitors to refrain from screening movies which have involvement of any Pakistani artist, technicians, directors, music directors etc," Datar said. He however later clarified that the association was not extending a ban on the release of a film and that the decision was only pertaining to a suspension.
The president of COEAI, Nitin Datar, while addressing the media today, said that this decision has been taken keeping in mind public sentiment. He added that no political pressure was put for the same.
 

"We are also in the process of requesting other associations connected with the film industry to support the sentiments in the best interest of our nation."

 
He said that while the decision to not screen certain films would cause monetary losses for the theatre owners, there might have been greater damage if their screens were vandalised.
 

"The association is not going to screen any movie and the decision implies from today until things don't get normal. States included under the association are Gujarat, Maharashtra, Karnataka and Goa," Datar added.

 
In the wake of Uri attack last month, Fawad, Mahira Khan and other Pakistani actors were targeted by Maharashtra Navnirman Sena (MNS), which had issued an ultimatum to them to leave India within 48 hours or be forced out.
The party has also threatened to stall the releases of "Ae Dil Hai Mushkil" and "Raees", starring Mahira in the lead role.
Subsequently, the Indian Motion Picture Producers Association (IMPPA) passed a motion to ban artistes from across the border from working in the industry till Indo-Pak relations are normalised. It, however, had said that "Ae Dil Hai Mushkil", "Raees" and other films starring Pakistani actors, which have completed production, would not be affected.
Members of COEAI include both single screens and multiplexes owners. However, the larger chunk of members is of those who own single screens.
'Ae Dil Hai Mushkil', afilm that would largely cater to the multiplex audience may not face a huge setback as a result of this decision. How it plays out interms of its collections remains to be seen.
(With PTI Inputs)