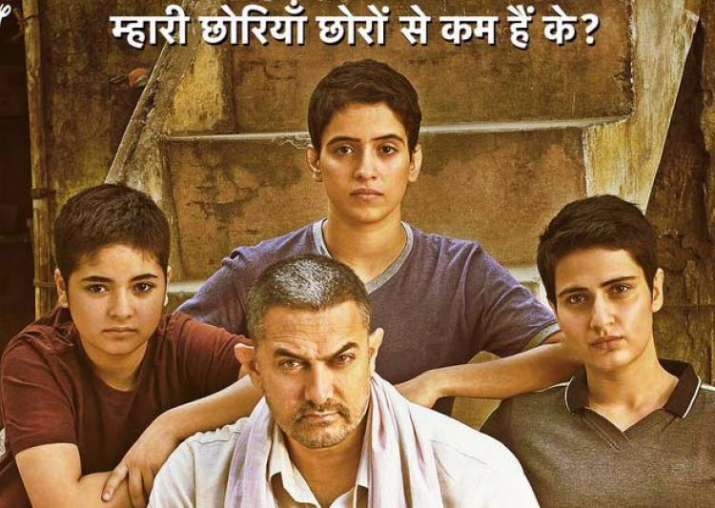 Superstar Aamir Khan's upcoming movie 'Dangal' has created a lot of buzz in the town post the release of it awe-inspiring trailer. It is expected that the movie will create several box office records post release and will a do commendable business.
However, Aamir is just not concerned about the box office records of 'Dangal'.
The actor stated that he along with director Nitesh Twiwari didn't make the movie to break any box office records. Instead the sole reason behind making 'Dangal' was it was story the team loved. In fact, the 'PK' actor feels that his real achievement would be if his wrestling drama succeeds in touching people's heart.
""I don't know about records. I am happy that we have made the film that we set out to make. When I watch the film today I feel Nitesh has very beautifully put that story on screen", Aamir said.
In 'Dangal', Khan plays the role of renowned wrestler Maharvir Singh Phogat who taught wrestling to his daughters Babita Kumari and Geeta Phogat.
The movie features young actors, Zaira Wasim and Suhani Bhatnagar, who play Aamir's daughters on screen and the superstar couldn't resist praising the newcomers.
"These two girls are really amazing. Once you watch the film you'll know. They have done a wonderful job," he said.
The makers of 'Dangal' has launched the first song of the movie on Sunday which is titled as 'Haanikaarak Baapu'.
'Dangal', also featuring Sakshi Tanwar, is scheduled to release on December 23 this year.
(With PTI Inputs)