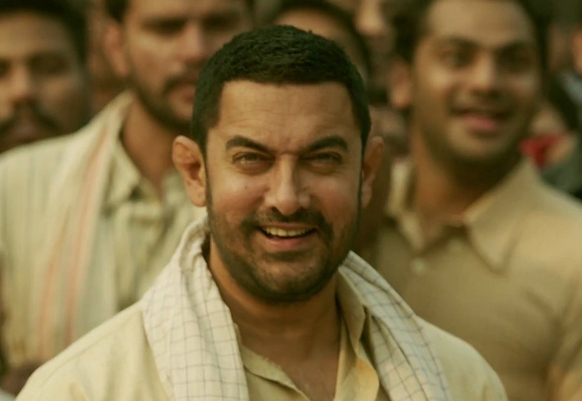 Superstar Aamir Khan is said to have started his old age habit of smoking again after being away from it for almost a year.  Reports in the media have it that Mr. Perfectionist has started smoking because he was nervous about his upcoming movie 'Dangal'.
A source in the know told a daily that smoking before the movie hits theatres is a habit that Aamir has developed over the years. He did the same before 'PK', Dhoom:3', 'Talaash' and is doing it again.
He went on to say that these jitters are not particular to a movie, or it's content.
Telling about when Aamir did away with this habit, the insider informed that it was in January this year. Post quitting, Aamir also shed 25 kgs to get in shape for 'Dangal'.
But now Aamir is lighting cigarettes again, now that 'Dangal' is in the pre-release phase. He said Aamir smokes countless cigarettes when he gets nervous.
However, the doting dad Aamir is, he doesn't smoke in front of son Azad. In fact, whenever the little boy sees Aamir puffing a cigarette, he orders him to go outside the house or in the balcony.
In the highly anticipated movie 'Dangal', Aamir Khan plays the role of wrestler Mahavir Singh Phogat. The movie tells his journey of fighting all odds to raise hia daughters to become world renowned wrestlers.
A few days ago, the second song of the movie 'Dhakkad' released, and it was appreciated for speaking about women empowerment. Yesterday, Aamir reiterated his statement from the trailer 'Maari Chhoriyan, Chhore se kam hai ke?' in the second poster that was unveiled yesterday.
'Dangal' will hit screens on December 23.