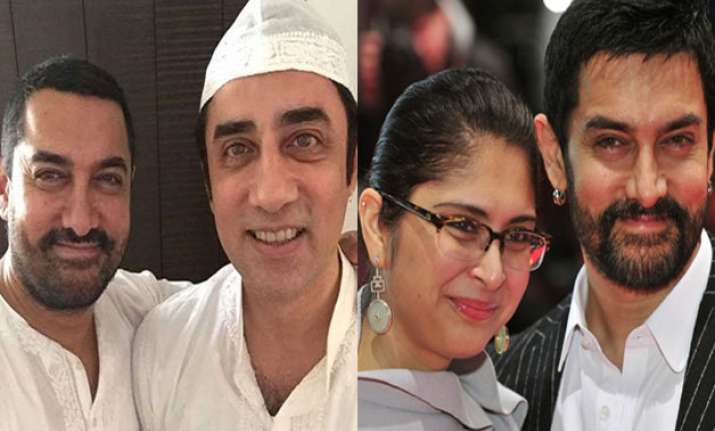 New Delhi: Superstar Aamir Khan is now 51 years old. The first among the three Khans- Shah Rukh, Salman and himself to go past an half century of his life, Aamir is hoping for a joyous year ahead.
Wishes for the superstar have been flowing in from every nook and corner since midnight and he couldn't feel more blessed. But, this year his birthday is a little more than wishes and cakes. This year it is about revelations.
On his birthday, we bring to you a few of Aamir's best kept secrets unveiled by people dearest to him, brother Faisal Khan and wife Kiran Rao.
Read on:
1. While speaking to a leading daily, Faisal revealed, that Aamir always breaks his no-smoking resolution. "Every year he decided to quit smoking but then when a film is about to release he invariably ends up giving into it. So on every single birthday he decides to not touch cigarettes at all but ends up doing so. This time I would want him to make firm resolution to quit smoking."
2. Sharing on how they celebrated Aamir's birthday when they were kids, Faisal said, "Our home used to be decorated with ribbons and balloons. We both were crazy about balloons. Our entire house, furniture and fans used to be decorated with it. All our friends from our society used to gather and we used to cut cake and give away gifts as well."
3. Faisal also told that he plans to give Aamir a surprise this year. He also revealed that this wouldn't be the first time that he would be surprising Mr. Perfectionist. He said, "Aamir was away shooting in Panchgani for Mangal Pandey and I landed unannounced on the sets to surprise him on his birthday. I gifted him a kite. Aamir loves flying kites and we used to do so as kids. We ended up flying a lot that day."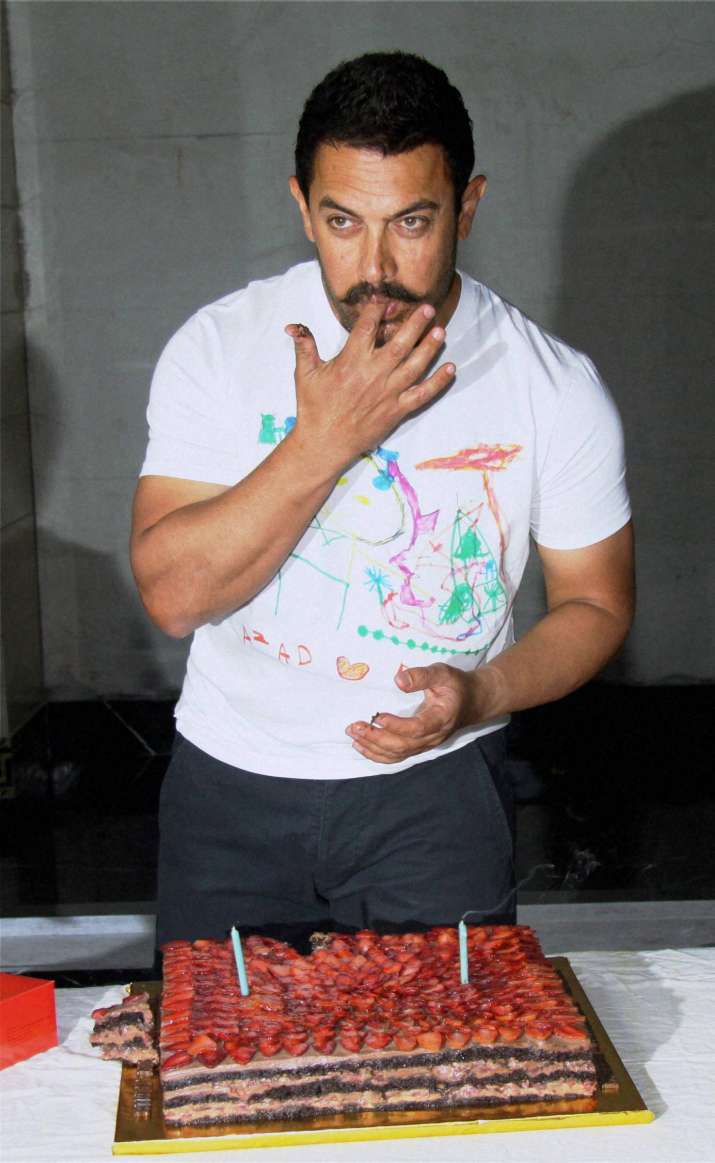 4. Not only Faisal, Aamir's wife Kiran Rao told a leading daily that he makes sure he puts their son Azad to bed. Kiran said, "As a father, it's hard for him to split our daily parenting duties with me because he travels so much. But when he is in town, he really makes up for it, and spends a lot of time with Azad."
 
5. Kiran also added that the presence of Azad has in no way deterred Aamir's affection towards his older kids, Junaid and Ira (Aamir's kids from his earlier marriage with Reena Dutta). Kiran added, "He is very close to Junaid and very proud of how independent they are. He's very protective of his family in general, and no matter how busy he is, he always manages to be there whenever anyone needs him."