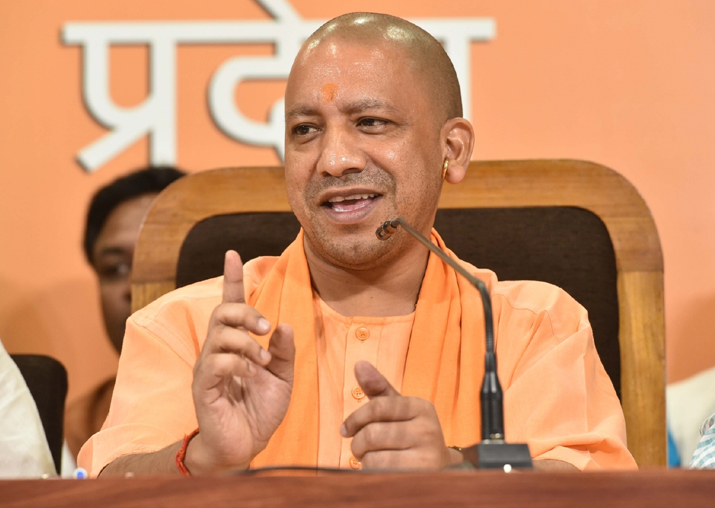 Uttar Pradesh Chief Minister Yogi Adityanath today credited the strategies of Prime Minister Narendra Modi and BJP president Amit Shah for the BJP's stunning victory in the civic polls.
In an exclusive interview to India TV, he slammed the Congress party for accusing the government of implementing the Goods and Services Tax (GST) in a hasty manner. The CM said that the GST has passed the people's test with full marks. 
Yogi Adityanath also said that no development has been done in Amethi despite the fact that Congress vice president Rahul Gandhi's four generations ruled it.
To a question related to the Congress's campaign in poll-bound Gujarat, he said that "party's dream of winning in Gujarat has floundered".
"Rahul Gandhi has failed to save seats in his home constituency (Amethi), Congress won't be able to do anything in Gujarat," he said.
He also lauded the BJP workers who 'worked to communicate the party agenda of development to all'.
Further he said that Rahul Gandhi doesn't believe in Lord Ram and Krishna. "The Congress party has divided the nation on the basis of religion."
Nearly eight months after it swept the Uttar Pradesh Assembly elections, the ruling BJP continued its winning streak in the civic polls -- bagging 14 of the 16 mayoral seats, and also a sizeable chunk of the Nagar Palika and Panchayat posts.
Prime Minister Narendra Modi congratulated the party unit in Uttar Pradesh, saying development has triumphed once again in the country. 
"Many congratulations to CM Yogi Adityanath & all party workers. This win motivates us to work even harder for people's betterment," he tweeted. 
Today's development is seen as a big boost to the BJP ahead of the Gujarat Assembly polls.