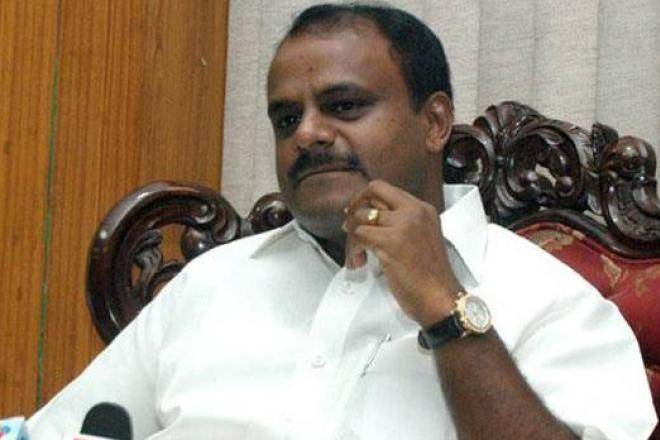 Karnataka Chief Minister HD Kumaraswamy on Tuesday shared a new theory behind the media's penchant to cover Prime Minister Narendra Modi.
Kumaraswamy said PM Modi regularly gets makeup done to get a glow on his face before appearing in front of the camera.
"PM Modi, when he wakes up before coming to people or in front of the camera, applies wax and make up and then stands in front of camera. The shine is seen on the face..but in our case, if we go out after a bath in the morning, we will take bath only next morning and wash our face. Our face doesn't look good on camera. So our media friends also don't like to show our faces, they only show Narendra Modi...," Kumaraswamy said at a rally in Bengaluru.
Expressing confidence, the chief minister also said his government would be stable even after Lok Sabha poll results.
Karnataka will vote on April 18 and 23 in the seven-phased Lok Sabha election that starts on April 11. 
The results will be declared on May 23.
The Congress and the Janata Dal (Secular) formed an alliance and took power in Karnataka last year after a hung verdict in state polls.