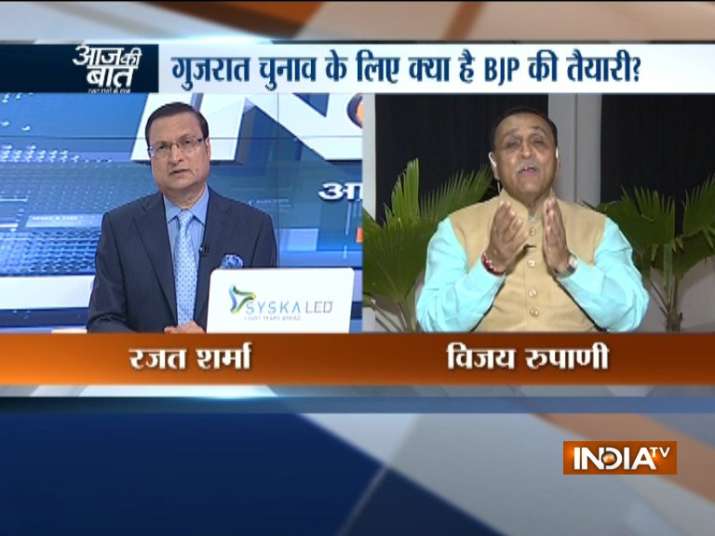 Gujarat Chief Minister Vijay Rupani today claimed that the ruling BJP will win over 150 seats in the upcoming state Assembly elections.
Launching a scathing attack on Hardik Patel, Vijay Rupani told India TV that patidar leader Hardik Patel should explain why he met Rahul Gandhi secretly at a hotel in Ahmedabad.  
Ruling out any impact of Hardik Patel on BJP's performance, Rupani said that the patidar community is watching everything. He added that BJP has won all elections in the recent past by keeping nationalism over casteism. 
 
The Gujarat chief minister exuded confidence that the BJP's prospects will not be adversely affected by the anti-incumbency sentiments.
He pointed out that the party won all 26 seats in the 2014 parliamentary election despite ruling the state for so long.
When asked if the absence of Narendra Modi will have any impact on the ruling party's performance, Rupani said, "the BJP won 122 seats when Narendra Modi was the chief minister. Now that he is the prime minister, the party will win more than 150 seats."
He also rejected the bribery charges levelled by the opposition Congress and termed it as a political stunt.