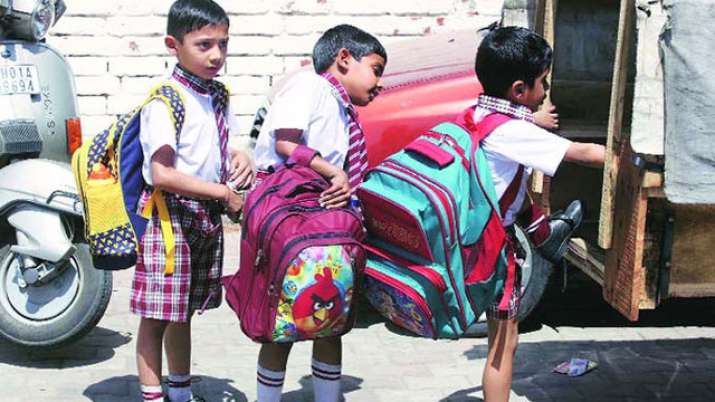 The NCERT syllabus will be cut down to half from the next academic session, HRD Minister Prakash Javadekar said on Saturday. 
The news will bring cheers to school students parents and teachers burdened by the heavy curriculum. 
The HRD minister said that the school syllabus in India is more exhaustive than that of BA and B. Com courses, and needs to be reduced by half so that students get time for other activities for their all-round development.
Talking to a news channel, the minister informed that the Modi government is planning to introduce a Bill in the Parliament when the House resume for the next part of the Budget Session. The Bill would also have provisions for the revised pattern, examinations and detentions, he said. 
Javadekar plans to introduce examinations and detentions as he feels competition and targets are essential for overall growth. The student who flunks in March would be given another chance to take the exam in May. They would be detained only if they fail in both the attempts.
He said that without examination, there is no competition and no target.
Expressing concern over the poor quality of teachers which is having a negative impact on the children, the minister said that 20 lakh educators who were to be trained under the Right to Education Act by 2015, only 5 lakh have been covered. According to him, more than 14 lakh teachers were taking a skill up gradation program. He is hopeful that it would yield better results.