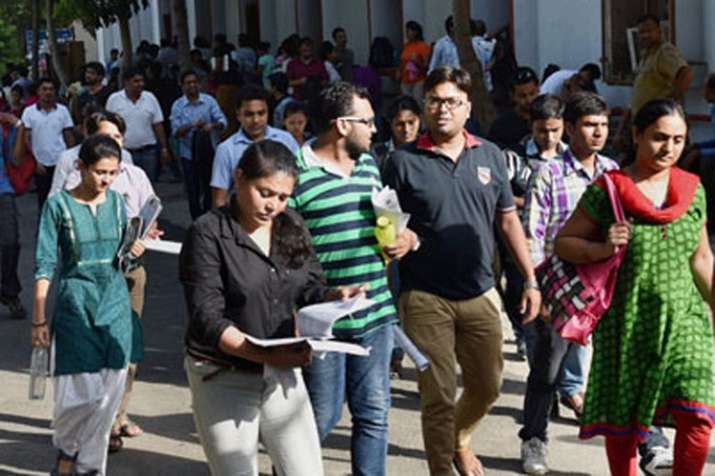 The Board of School Education Haryana (BSEH) declared the Class 12 board examination results on Friday. The Class 12 examinations were held from March 7 to April 2 this year. Students can check their scores at the board's official website bseh(.)org(.)in.
2,22,388 students appeared in the Class 12 examination, of which 1,41,973 passed while 49,163 faced compartments.
The pass percentage of girl students was 72.38 per cent while that of boys was 57.10 per cent. Students of rural schools performed better than their urban counterparts with a pass percentage of 64.75 per cent, two points higher than 62.04 per cent in urban schools. The pass percentage of government and private schools was almost similar at 63.02 per cent and 64.06 per cent respectively.
Naveen and Heena from Nisar district topped Class 12 exams with 491 marks. Both toppers are from science stream. Gurmeet from Government Senior Secondary school in Jind district topped the Arts stream with 489 marks, whereas Monika Kumari from Kaithal district topped Commerce stream with 484 marks.
Students can follow the following steps to check their results:
Step 1: Visit the official website bseh(.)org(.)in
Step 2: Click on the menu button which says 'Result'
Step 3: Look for the link for Haryana Board of School Education Examination (Class 12) Result 2018 and click on the link
Step 4: Enter the requisite credentials and click on the 'Submit' button
Step 5: Download your result and keep a printout for future reference.
The state Education Board registered 4,976 unfair means cases during the Class 12 and Class 10 exams this year. The cases of cheating this year were slightly less than last year when the board caught 5,300 cheating during the exams.
The board relieved 108 supervisors of their duties this year over negligence in maintaining discipline at the examination results. The board also shifted 28 exam centres and reconducted exams at 25 centres due to rampant cheating by students and negligence by officials.