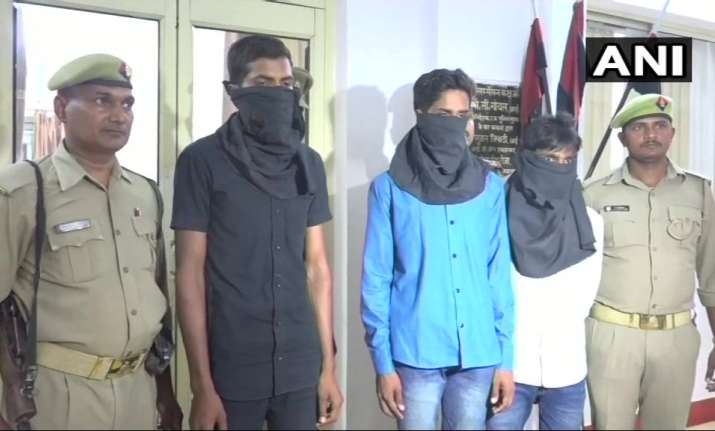 The Uttar Pradesh Special Task Force has busted tow cheating rackets in connection with the UP Police Public Services Commission (PSC) constable recruitment exam scheduled for today and tomorrow. 
In Allahabad, the UP STF arrested three people and confiscated electronic devices they were going to use for cheating. The modus operandi was that one person sitting in the exam will immediately send the picture of question paper to solvers, who will then provide answers through spy mike, Nitin Tiwari, SSP Allahabad told media, adding that the solvers charge Rs 5 lakh per candidate. 
In Gorakhpur, the STF arrested three persons and recovered Rs 4 lakh and identity-cards of around 12 candidates from their possession. 
The three people have been identified as Anil Giri, Anand Yadav and Amarnath Yadav. Giri has confessed to the police that he  took money from candidates to help them in cheating, the STF said. Anil, who is BSc and LLB graduate, was going to provide answers to the questions and Amarnath was the responsible for connecting aspirants with the cheating network. He was also planning to appear in the exam himself, the police said. 
The UP Police constable recruitment exam are set to be held on June 18 and June 19. For 41520 posts, at least 23 lakh 67 thousand candidates have file dthe forms. 
The UP Police constable recruitment exam will be held in 860 centres across 56 districts of the state. The authorities have taken strict measures to avoid cheating, including a dress code for the exam. 
The aspirants are not allowed to wear shoes or heels. They must wear only light clothes like pants, salwar suits with no big buttons or broaches. No flowers allowed. Candidates are also not allowed to wear chunky jewellery like earrings, necklace, locket, etc. The exam starts at 10 am today