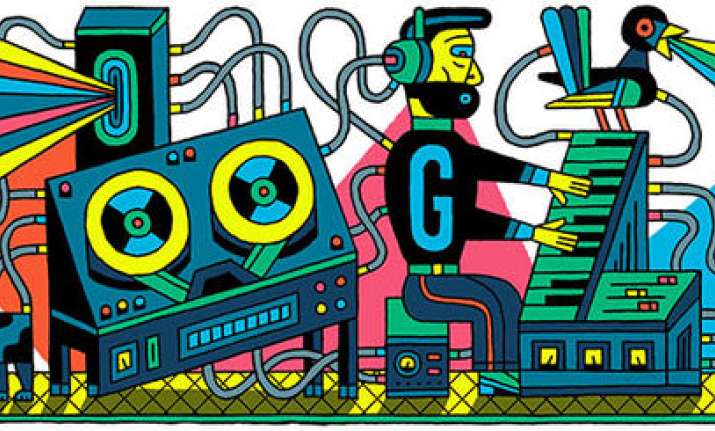 Google today again whipped out a colourful and attractive doodle on the occasion of 66th anniversary of the Studio for Electronic Music. Believed to be the first of its kind, the Studio for Electronic Music of the West German Radio was pioneer in creating a new genre of music.
The famous logo has been transformed into a colourful animation of the Studio for Electronic Music, the place where artists mixed electronically synthesised sounds into a new genre of music. Today's doodle was created by Berlin-based illustrator Henning Wagenbreth. ''The concept for a studio to create electronic music was birthed by composers Werner Meyer-Eppler, Robert Beyer, and Herbert Eimert, who for years had brainstormed the technical requirements of the challenge," explained Google.
Artists, composers and musicians from across the world gathered here and experimented with new equipments and technologies. They created incredible music which is popular even among current generations. The studio continued making music till 2000. Google regularly comes up with doodles on its homepage to mark special occasions, birth anniversary, inventions, etc.
(With ANI inputs)