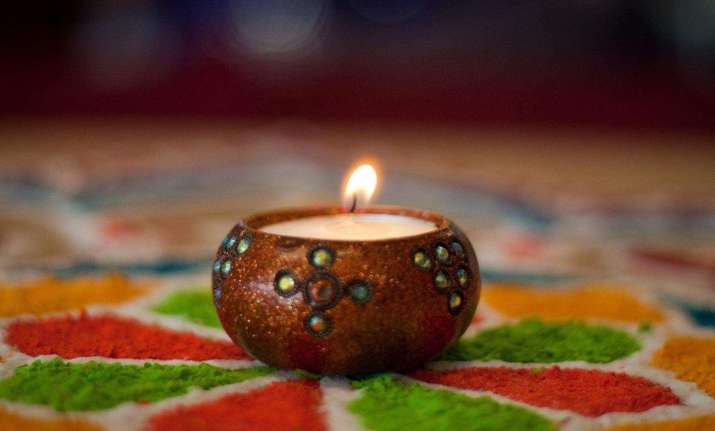 Diwali countdown has begun but this year the festival will be without fire crackers. The Supreme Court in its October 9 order has banned the sale of fire crackers in Delhi-NCR regions. However, no ban has been imposed on bursting crackers. The verdict has divided public into two groups-one supporting the ban for eco-friendly Diwali, others who say that the spirit of Diwali will be dampened with the ban. Ban has been imposed in order to keep a check on air pollution in the city which is increasing at an alarming rate. From Salman Khan to Masaba Gupta, many celebrities voiced their opinions and came forward in the support. However, Masaba and even Shraddha Kapoor was trolled for supporting the ban. On the other hand, author Chetan Bhagat who wrote against the ban on Twitter also faced severe backlash. But now a post on Twitter has seemed to unite people and root for pollution-free Diwali.
It all began when Petroleum Conservation Research Association (PCRA) took to Twitter to share this post, ''There are more than one way to celebrate an eco-friendly #HatkeDiwali. How are you celebrating it this year?'' And ever since then, people have been coming up with various ideas to celebrate and eco-friendly Diwali. From suggesting plantation to carpool, Twitterati are busy writing their choice of #HatkeDiwali. ''Save fuel and avoid pollution by using public transport to send #HatkeDiwali gifts to your loved ones,'' wrote one user. ''Appreciate PCR for their  #HatkeDiwali campaign. Let's gift each other plants instead of sweets and crackers this Diwali,'' wrote the other.
Are you ready for a #HatkeDiwali? Stay tuned with us to know more about how to celebrate Diwali in a new way this year #Diwali2017 pic.twitter.com/X8PHrrm8QX

— PCRA India (@pcraindia) October 5, 2017
Appreciate PCR for their #HatkeDiwali campaign. Let's gift each other plants instead of sweets and crackers this Diwali.

— Ranjeet Kumar Dass (@RanjeetkrDass) October 17, 2017
We are celebrating Diwali with environment. Lets not burst crackers and support this Great Initiative by PACR. #HatkeDiwali

— Love (@LincOlnVehiclEs) October 17, 2017
So, what's your idea of hatke Diwali?