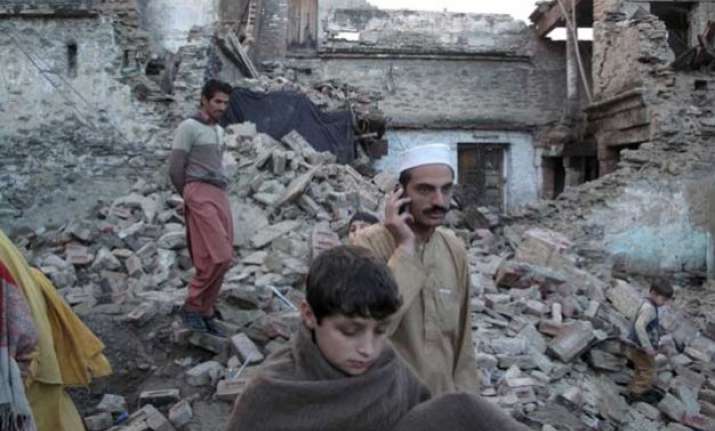 New Delhi: Earthquake, the disastrous natural phenomenon, shook the province of Pakistan, Afghanistan and India yesterday. The high intensity earthquake measuring 7.5 on Richeter Scale was enough to create the panic among the netizens.  
While India suffered the least impact, it was Pakistan and Afghanistan (epicentre) where the maximum destruction was caused. More than 300 people lost their lives, mostly in Pakistan.
The death toll is set to rise as the most severely affected areas are very remote and communications have been cut off.
Amid the havoc situation, a horrifying video of earthquake shaking Pakistan has surfaced. It shows the shaking roads and panic struck people during the deadly storm.
After watching this you will realize the immiscible power of Mother Nature.
Take a look at this video