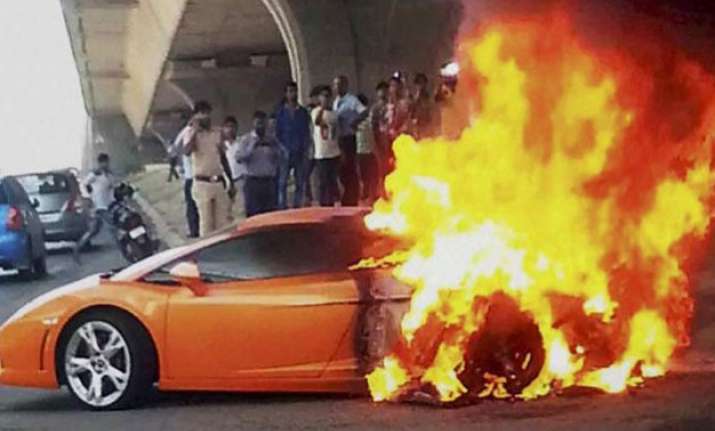 New Delhi: News which can be a sheer heartbreak for the auto-buffs, a Lamborghini Gallardo went up in flames this morning in South Delhi's Badarpur area.
The driver of the Italian super car, which cost more than 2.5 crores, manages to escape from the burning car without sustaining any injury.
The fire began near its rear portion which houses its huge 5.2 litre engine. The other half burnt to cinders within a matter of minutes.
The Gallardo, which went of production in 2013, is Lamborghini's best selling car with 14,000 units sold in its 10 year production run.
It was the centre of attraction today afternoon when it caught fire on the busy road and shocked the passer byes.  
Watch the video: