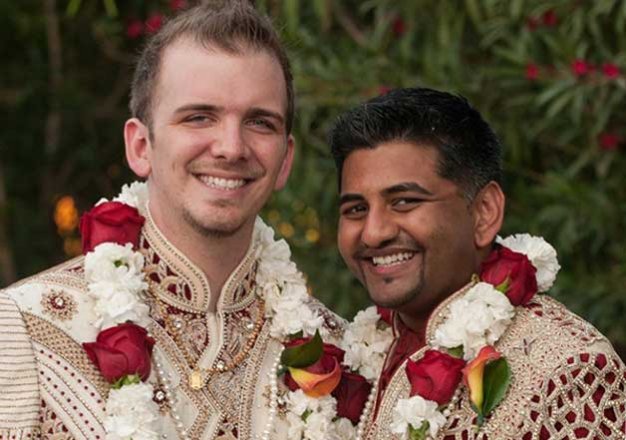 Seems like Indian wedding system is gaining much popularity in America, especially among the same sex couples.
After we saw the first American- Indian lesbian couple Shannon and Seema getting married in ancient Hindu rituals, here comes Gay couple Neil and Eli, who recently got hitched in a traditional Indian marriage setup.
 The couple got married in a traditional north-Indian style wedding at the Wedgewood Banquet Hall in Brentwood. Their wedding rituals were performed by Dr. Shukavak Dasa, who had performed the same sex wedding last year for Shannon and Seema.
Also Read: First American-Indian lesbians Shannon-Seema are now proud parents of a baby boy!
Though, the couple exempted all the rituals that were degrading to women and unequal like 'kanyadaan' and 'mangala sutra'.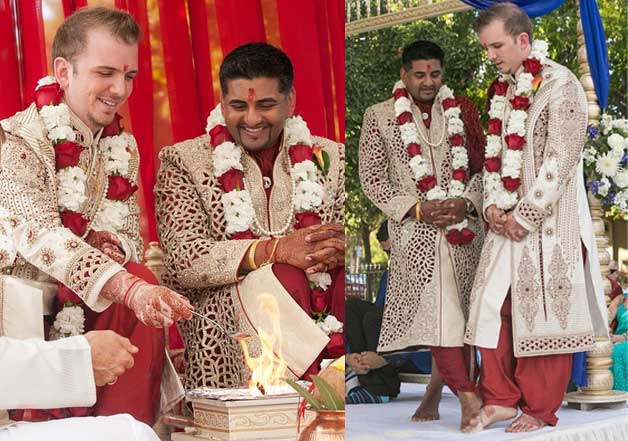 "The rituals were tailored to represent us as equals in the relationship; including the satapadi and the pheras. We were happy that we could keep the ceremony as modern as possible without losing the traditional touch," said Neil during an interview with The Big Fat Indian Wedding.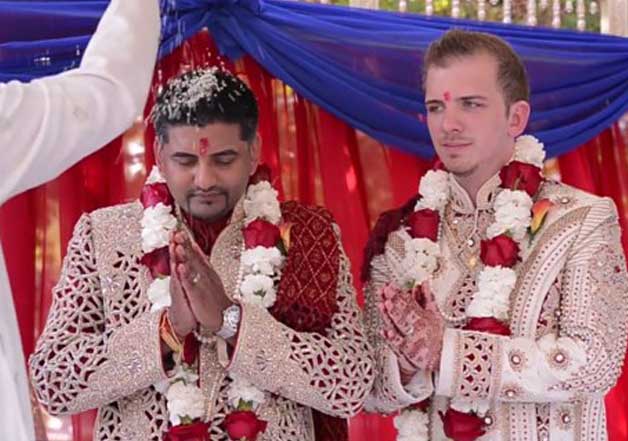 Much like a bollywood love story, the couple met for the first time when they accidentally bumped into each other outside a store in downtown Modesto.
Eli waited for Niel to come out of the store and asked him out straight away. Then, four years later, on Neil's 25th birthday, Eli proposed to him to be his forever and they finally get hitched in of its kind gay marriage.
Before the wedding, the duo surprised each other with an heirloom jewelry piece. In words of Neil, "We wanted to gift each other; something we could pass down to our children".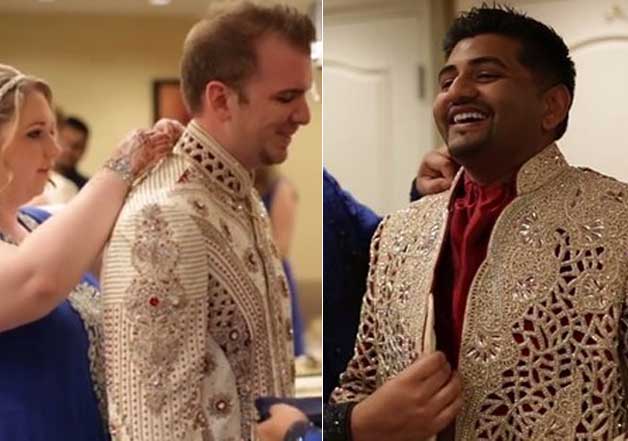 They couple wore the traditional custom made sherwanis for their big day and sealed their love in the holy matrimony.  Moreover, the duo danced to self choreographed Bollywood tunes at their reception, making it an adorable affair.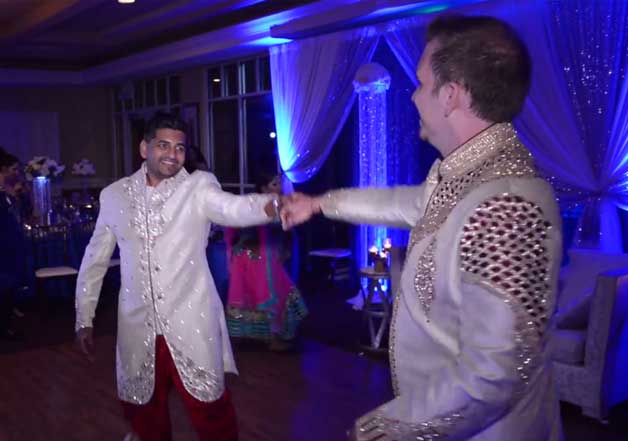 Talking on why they opt for a traditional Indian wedding Neil said that they wanted to inspire the whole community and show them same sex Indian wedding could be just as extravagant as a traditional wedding.
View thier wedding photos here:  Indo-American Gay Couple Neil-Eli Wedding Album
Images:  The Big Fat Indian Wedding
Watch thier wedding video here:
Neil + Eli - Wedding Highlights-HD from Neil & Eli Singh on Vimeo.