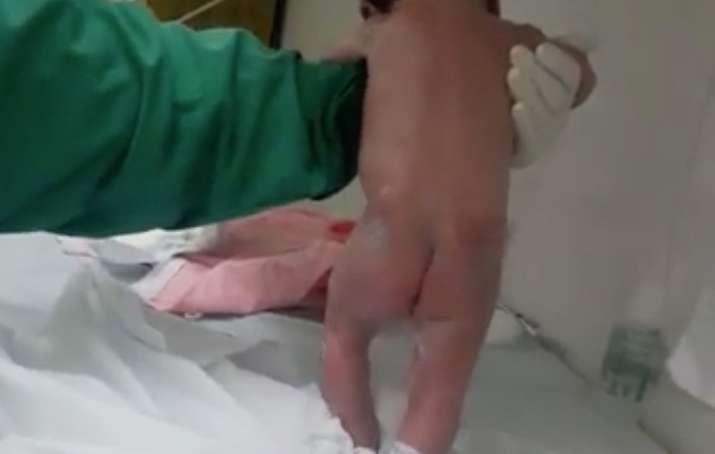 88 million are going crazy on the Facebook post where a new-born is shown walking with the help of a nurse. This video was posted on May 25, 2017 on Facebook, since then the video has been viral where the people have started addressing her as a "Miracle Baby". There is no clear information from where the footage came or who the parents are. But we can clearly hear the nurse who is saying "Öh my God! The girl is walking" in Portuguese, as reported by the daily mail. She further says that the girl was attempting to walk while she was washing her. She is shown shouting in amazement after seeing the child's movement.
People all over the world addressed her as a 'Miracle Baby'. The same amazement has been seen among many people on Facebook after watching the video. Some people were amazed by this video but some people were less convinced and questioned whether the video is fake. Sherry A Ross, M.D., A women's health expert and an author of "She-ology: The Definitive Guide to Women's Intimate Health.
Period." States that "The child is no way walking". She further says that "You got to be able to crawl before you walk." She addresses the motion as reflex and nothing else. According to her, "If you rub a child's cheek, it opens its mouth. This is because a baby reacts to a stimulation".
She concludes by saying that you should not expect a new-born child to lay still after its birth. They are squirming around in uterus and that stimulation is ten-fold when they are being delivered. She says "the motion doesn't surprise me. The baby is healthy and normal." The baby is not a miracle but she has great reflexes since birth.