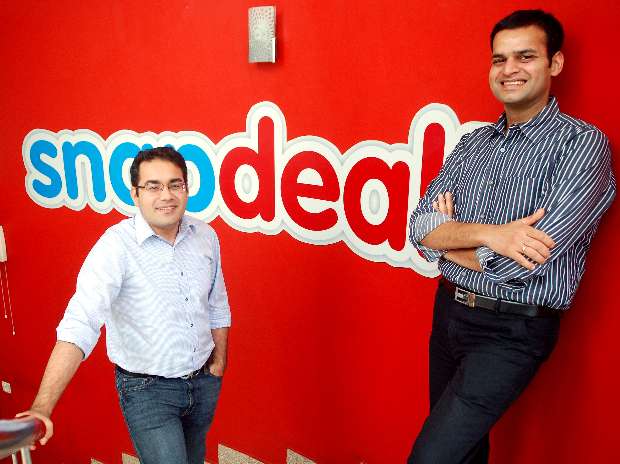 The Snapdeal-Flipkart merger, expected to be announced soon, signals the biggest consolidation in the Indian e-commerce sector. The move is being seen as a big win for Japanese telecom and technology giant SoftBank which expands its influence in the Indian e-commerce market as its biggest investor.
The conglomerate was leading discussions for the merger and has had a rough ride in getting the board of Jasper Infotech, which controls Snapdeal, to agree to the deal.
According to reports, Flipkart has made an initial offer of $1 billion to acquire Snapdeal, which is a big markdown for the e-commerce firm that hit a peak valuation of $6.5 billion last year. One of the preconditions that Flipkart had set to agree to the acquisition was that founders Kunal Bahl and Rohit Bansal will not be involved in the merged entity in any capacity.
Also Read: Decks cleared for Flipkart-Snapdeal merger, announcement likely in 2-3 days
The founders, who are estimated to hold around 6.5 per cent stake in Snapdeal, are likely to get around Rs 200 crore on their exit. According to the Economic Times, Wharton graduate Bahl and his schoolmate Bansal, who is an alumnus of IIT-Delhi, will receive a total of $30 million as cash payout, according to the terms of the sale estimated at about $750 million to $1 billion.
The all-cash payout, which is part of the merger deal, will come as a big disappointment for the founders who could have potentially earned as much as $65 million (Rs 417 crore approximately) with the company being valued at $1billion and their stake estimated at around 6.5 per cent.
However, media reports citing sources claimed that SoftBank put its foot down on the founders' demands for a higher exit payout on grounds that it was their poor execution that was behind Snapdeal's weak performance.
Also Read: Flipkart raises Rs 9,000 crore from Tencent, eBay, Microsoft in latest round of funding
Bahl and Bansal had earned close to Rs 80 crore each when they sold a part of their stake to Canadian pension fund Ontario Teachers' Pension Plan in 2015, in a secondary sale, at a time the company was valued at $6.5 billion.
It has been learnt that discussions on the merger of the two e-commerce companies were on for the past few months. Although the Snapdeal board lacked failed to arrive at a consensus on the exit payout for investors Nexus Venture Partners and Kalaari Capital, it was unanimous on the fact that Snapdeal had become unviable.
The last few months at Snapdeal have seen massive voluntary attrition. While the exact number of the employees in the company is not known, the company's headcount is expected to be below 2,000 people as of now.
There was no immediate clarity on whether or not the existing or former employees who have vested esops in the company would be entitled to any benefit through this deal. Around 2,500-3,000 current as well as former employees hold close to 5-6 percent stake in Snapdeal in terms of ESOPs.
The merged entity is unlikely to accommodate a majority of the employees apart from a few top executives.
Flipkart has made an initial offer of $1 billion to acquire its smaller rival Snapdeal in an all-stock deal. A non-binding term sheet is expected to be signed over the next 48-72 hours, after which Flipkart will begin the financial and commercial due diligence of Snapdeal.
The complete acquisition could take anywhere between two to three months, the Economic Times reported.