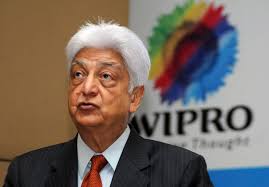 The biggest merger between two homegrown e-commerce giants may just have run into rough weather. According to a media report, the family office of billionaire Azim Premji, which is among the smaller investors in Snapdeal, has opposed the special payments to certain shareholders including its two co-founders and two early backers.  The proposed contours of the deal which will see Flipkart acquire Snapdeal include a $60 million payout for investors like like Kalaari Capital and Nexus Venture Partners, in addition to their new equity in Flipkart. Founders Kunal Bahl and Rohit Bansal would get a combined $30 million.
According to a Bloomberg report, Azim Premji's family office is opposed to the differential payments which were proposed in a bid to win over larger Snapdeal investors and the founders who have agreed to a deep cut in valuation. The report, citing people privy to the development, said that Flipkart had earlier told Snapdeal that it wants all the startup's investors to agree to deal terms as a precondition of the transaction.
Flipkart Online Services Pvt.'s planned acquisition of rival Indian e-commerce provider Snapdeal had valued the latter at $1 billion and the latest hurdle could further drive down Snapdeal's valuation.
Bloomberg said PremjiInvest sent a letter Wednesday to the Snapdeal board saying that the $90 million to be handed to this select group of early Snapdeal shareholders and founders isn't acceptable. Another $30 million in special payments proposed by the Snapdeal board for the employees, on the other hand, is okay, the letter said.
The letter said that other small investors were also unhappy with the difference in payments, the people said. The two companies struck a preliminary agreement last month but the talks have bogged down over how Snapdeal's investors and employees will be compensated.
The merger deal, which would create an e-commerce behemoth to take on Jeff Bezos' Amazon, was pushed by SoftBank Group, the largest shareholder in Snapdeal and was key in getting the company's founders and venture backers Nexus Venture Partners to approve it. The non-binding preliminary agreement calls for Snapdeal's valuation to be reduced to about $1 billion from $6.5 billion, with existing shareholders getting a proportionately reduced stake in the combined business, or cash.
Snapdeal's other small investors include the family office of Ratan Tata, the former chairman of the salt-to-software conglomerate Tata Group, as well as Intel Capital and Bessemer Venture Partners, BlackRock and Temasek.