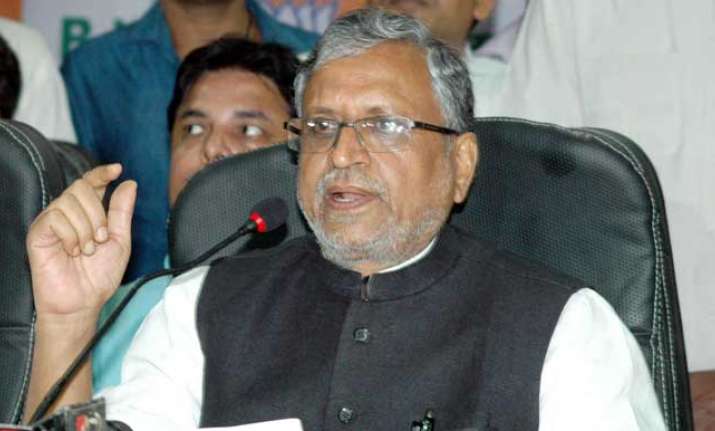 Bihar Deputy Chief Minister Sushil Kumar Modi today asked the people of the state to come up with suggestions, if any, with regard to the budget which would be tabled in the forthcoming session of the assembly. 
In a statement issued here, Sushil - who also holds the finance portfolio - said common citizens may send their suggestions to the state government through email as well as by post. 
The Bihar Deputy CM's outreach is in line with the policy of Narendra Modi government at the Centre of inviting commoners' suggestions ahead of general and railway budgets. 
 
He also said prior to the budget, discussions would be held on the budget with five different groups comprising representatives from various economic sectors.  
The first group would comprise representatives from industry, trade, real estate and transport, besides Chartered Accountants and Company Secretaries. 
The second group would comprise those involved in agriculture, pisciculture, poultry farming and animal husbandry besides those associated with the cooperativ sector.  
The third group will comprise representatives from the health care sector while the fourth and the fifth would have those from central and state public sector undertakings respectively, Sushil said. 
This is the first time that representatives from PSUs like NABARD, NTPC, NHAI and BUIDCO (Bihar Urban Infrastructure Devlopment Corporation) have been invited for discussions on the budget, the Bihar Deputy CM said.