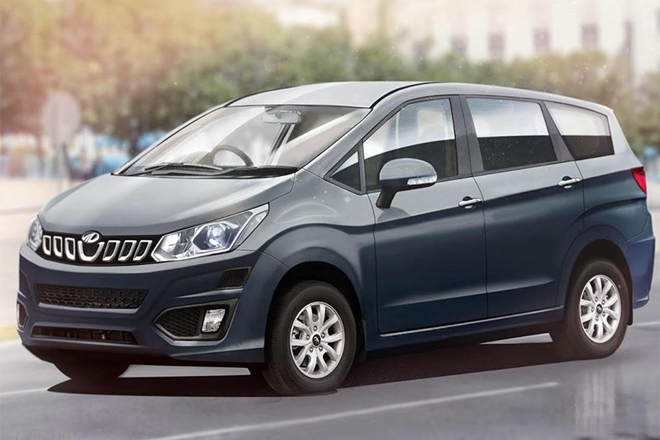 The new multi-purpose vehicle (MPV) of M&M will be called 'Marazzo', according to the home-grown auto major.
The company further said that the new vehicle will compete with segment leader Toyota Innova Crysta.
Built on a completely new platform, the 7/8-seater Marazzo is the automaker's first passenger car developed at its North American technical centre along with Mahindra Research Valley (MRV) in Chennai.
The new vehicle will be manufactured at the company's Nashik facility and will be rolled out by September, said Pawan Goenka, managing director, M&M.
"A collaborative effort of Pininfarina, Mahindra Design Studio, MNATC and MRV, Marazzo is born of a vision to design a global vehicle with quality and refinement," he said.
Goenka did not disclose the price or the investment that has gone into the making of the new vehicle but said that typically the creation of a new platform entails an investment of Rs 800-1,600 crore.
The current MPV market stands at around 10,000-12,000 units per month and M&M looks to corner a sizeable pie of it, the company said.
Goenka said that with the new launches, Mahindra is filling the gap in its product portfolio, adding that the company will also be rolling out a sub-four metre SUV as well as a large G4 SUV in the premium segment, with its pricing higher than any other Mahindra vehicle this year.
"One of these two SUVs will be rolled out before Diwali this year," he added.
Besides Innova Crysta, Marazzo will also be competing with other brands in the segment such as forthcoming second-gen Maruti Ertiga and Ranault Lodgy.
The Mahindra Design Studio in Kandivili in Mumbai and and Italian design house Pininfarina have collaborated closely during the design development process of the new vehicle, the company said.
(With PTI inputs)