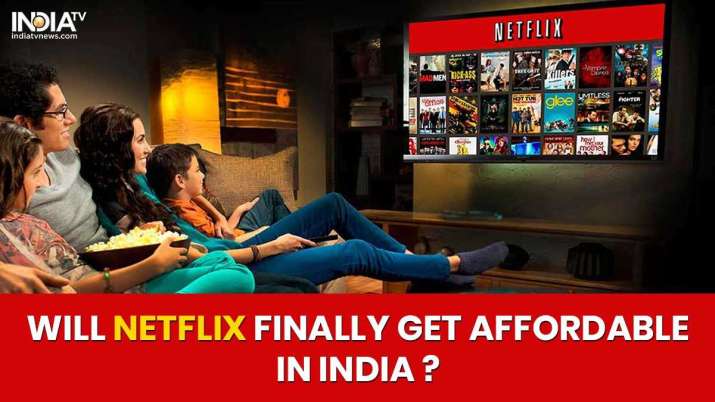 Netflix is one of the most popular video streaming platforms and it arguably offers a wide range of online content (Netflix movies, Netflix originals, comedy netflix movies,romance comedy netflix movies, and more) to view. However, we can't deny the Netflix plans are expensive, especially in India. To solve the issue, Netflix could finally introduce new plans on an annual basis. Read on to find out if Netflix will finally get cheaper.
Netflix new plans 2019 in India
According to a Twitter user Tanmay Patel, Netflix is testing new plans in addition to the existing Netflix subscription plans in India. The video platform seems to have started testing the plans for some users and Patel is one of them.
Hey @NetflixIndia @beebomco recently I got this on Netflix android app....netflix Annual plan .... I am interested ❤ pic.twitter.com/neXpWoYkvV

— Tanmay Patel (@Tanmay__Patel) November 27, 2019
As per the tweet, three Netflix new plans are being displayed for users; the Rs. 4,799 plan for 12 months, the Rs. 3,359 plan for 6 months, and the Rs. 1,919 plan for 3 months. All three plans are shown at discounted prices, suggesting that initially Netflix will provide a discount of up to 50%.
While details regarding the new long-term plans remain unknown, it is suggested that the Netflix subscription offers will be for both the Netflix website and its mobile version.
Netflix, in a statement to Indiatvnews.com said, "We believe that our members may value the flexibility that comes from being able to pay for a few months at once. As always, this is a test and we will only introduce it more broadly if people find it useful."
As a reminder, the plans are being tested and there is no word on whether or not they will be officially rolled out for all.
Netflix testing new yearly plans. Will Netflix finally get cheaper?
If we compare Netflix with its rivals (Amazon Prime, Apple TV+, and the most recent Disney+), it really needs to do something about its pricing as the competition clearly offers way affordable plans.
For this, Netflix even introduced the Rs. 199 per month mobile-only plan so that users can spend less to enjoy all the content it offers. However, the plan has quality restrictions.
Also Read: Facebook video calling device Portal to work with WhatsApp: Here's how
If new long-term plans get introduced, Netflix's plans could get more affordable as compared to the existing prices and attract more and more users. Still, it won't make it extremely affordable, given that Amazon Prime's yearly plan costs Rs 999. Nonetheless, it will be a step towards affordable plans and we hope it gets official soon.
We will let you know if this happens. Hence, stay tuned.