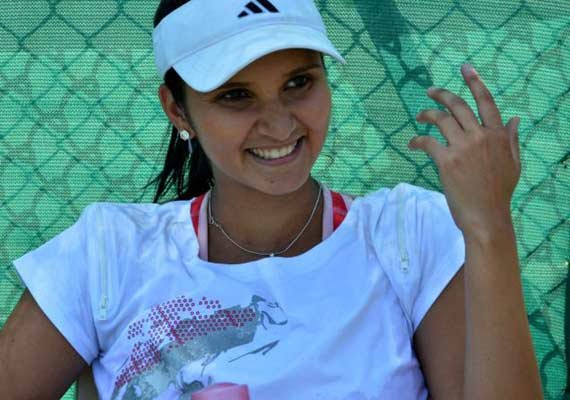 Hyderabad: On a high after winning the WTA Finals doubles crown and a clutch of prestigious titles this year, Indian tennis ace Sania Mirza said she was excited to be part of same team as Swiss veteran Roger Federer in the upcoming International Premier Tennis League (IPTL).
"I think it is going to be great for this region to have such great tennis players come out and play. I think I am personally excited to be in the same team as Roger Federer. I am looking forward to that. I think it is a great format and hopefully it is going to click," she told PTI in an interview.
The IPTL features four franchise teams, including India, and is scheduled to start the end of next month. The IPTL matches would played by teams comprising the likes of Roger Federer, Novak Djokovic, Andy Murray, Pete Sampras among others.
Sania she was able to meet her targets for this season.
"To finish off the season like this, it's good. Basically, I achieved what any tennis player wants to achieve in a year, win a slam, win a gold medal and win the India championships. It has been an incredible year for me," she said.
"Especially, to finish off the partnership (with Cara Black) this way, on such a high, winning the way we did in the final. It has been pretty amazing," she said.
Sania and Cara notched the WTA Finals title with a stunning 6-1, 6-0 victory over defending champions Hsieh Su-wei and Peng Shuai in Singapore last Sunday.
"It's definitely been an extraordinary career for me. If someone told me I was going to achieve all this, 10 years ago, I would have taken it with both hands. I am living my dreams. So, I feel very blessed," she said.