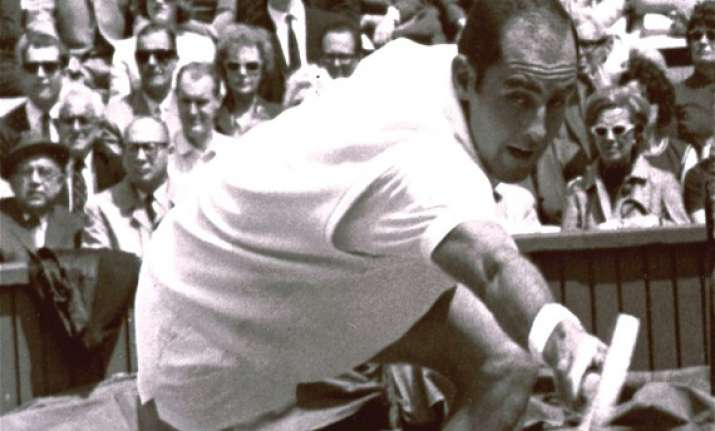 Boksburg, South Africa: The rape and sexual assault case against Grand Slam doubles champion Bob Hewitt was postponed on Friday until next year while South Africa's public prosecutor brings an application to have the charges against the former hall of famer centralized and heard in the same court.
Hewitt is accused of two counts of rape and one of sexual assault of young girls. Two of the alleged victims were under the age of 16 at the time and the third under 18.
Prosecutors say the offenses date back as far as the early 1980s, when Hewitt was still a major name in tennis. Two are alleged to have occurred in Boksburg, a city east of Johannesburg, and a third offense took place in South Africa's North West province, prosecutors say, a different court jurisdiction and the reason for the application by the state.
Hewitt denies the charges and has previously threatened to sue his accusers.
A court in Boksburg on Friday postponed the case until Jan. 10.
The 73-year-old Hewitt was not present, citing continued ill health after he missed the first court hearing in August, but his lawyer told The Associated Press they would go ahead with their own application to have the case heard in the Eastern Cape province in southern South Africa, where Hewitt lives. Lawyer Alwyn Griebenow has argued that Hewitt is too old to travel.
Griebenow said that application could be brought only after the centralization request by the prosecution. Prosecutors want Hewitt to face the charges of abuse against the girls he coached in a court in Johannesburg.
Hewitt was inducted into tennis' Hall of Fame in the United States in 1992 for being a great doubles player. He won doubles and mixed doubles titles at all four Grand Slams from 1963 to 1979 and played alongside greats like Billie Jean King. But his legacy and any reference to him was stripped from the Rhode Island-based institution last year after an investigation into the allegations of sexual assault.
At least one woman in the U.S. also has accused Hewitt of raping her when she was a minor.