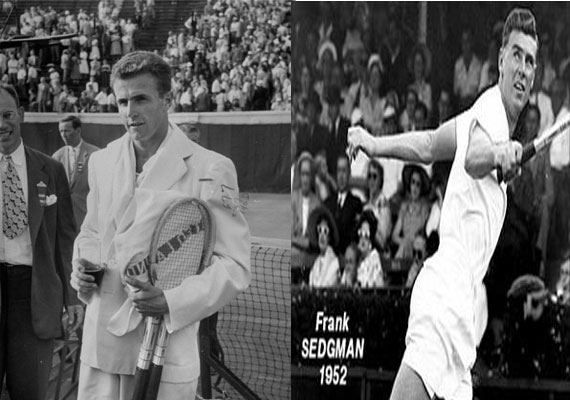 New Delhi: Leander Paes and his men's double partner Radek Stepanek not only reached the final of US Open Friday but also helped a men's doubles record held by Frank Sedgman and his partner Ken McGregor.
Paes and Stepanek defeated  American pair of Bob and Mike Bryan 3-6, 6-3,6-3. thus saving Sedgman/McGregor's 62-year-old record for at least another year, and maybe forever.
Sedgman is now 85 years old but McGregor died in 2007.
In 1951, Sedgman and Ken McGregor won all four Grand Slam doubles titles in the same calendar year. The Bryan brothers were trying to become the only players to equal that feat but fell two matches short.  
On hearing the news Sedgman said, "I'm not sure it was relief, but it was good to see doubles back in the news again. Doubles seems to be a bit watered down these days, back then we always used to play five sets."   
It was a fifth set that nearly enabled McGregor, who died in 2007, and Sedgman to win two years' worth of Grand Slam doubles titles. The Australian pair won seven major doubles titles in a row, but fell just short in the final of the U.S. Open in 1952.   
Sedgman, who said he might try to watch a replay of the Bryans' match later Friday, paid tribute to the Americans. "Obviously they will go down as one of the best ever doubles pairings," Sedgman said. "I really thought they had a good chance to break it."   
Sedgman was no slouch in singles either, winning five Grand Slam singles titles, including Wimbledon in 1952 and the U.S. Open in 1951 and 1952. He also led Australia to three consecutive Davis Cup titles.