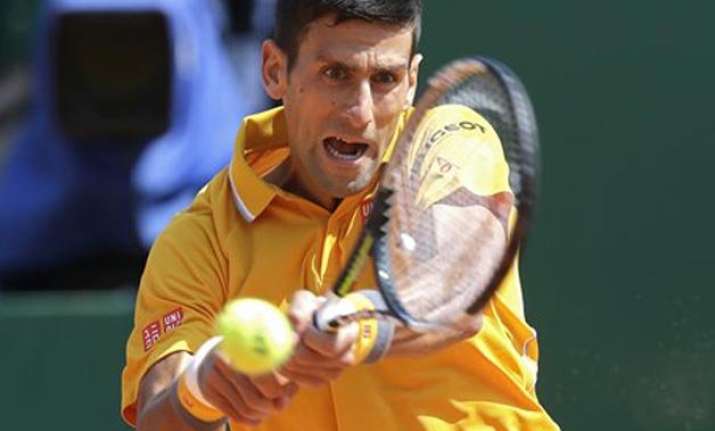 Shanghai: Serbian tennis star Novak Djokovic and Ethiopian sprinter Genzebe Dibaba were named the Laureus Sportsman and Sportswoman of the Year respectively in a glittering ceremony here Wednesday. 
The ceremony also saw the induction of Indian batting legend Sachin Tendulkar into the Laureus Academy. 
Djokovic pipped Lewis Hamilton (UK), Renaud Lavillenie (France), Rory McIlroy (UK), Marc Marquez (Spain) and Cristiano Ronaldo (Portugal) for the top honour. He was also awared in 2012. 
"This is probably the crown of my 2014 season that has been highlighted with winning Wimbledon, regaining No 1 in the world and becoming a father. It has probably been my best year so far in my life," said Djokovic, who won the French Open, Wimbledon and Tour Finals last year, in a message. 
Dibaba, who broke three world records in three different events of track and field in two weeks, staved off a fierce challenge from Valerie Adams (NZ), Marit Bjorgen (Norway), Tina Maze (Slovenia), Li Na (China) and Serena Williams (USA) to win the most coveted award in the women's category. 
"I am excited for myself, my family and my country. It (award) will give me great encouragement," said Dilbaba, who is only the third person in history to achieve the feat, along with athletic giants Jesse Owens and Usain Bolt. 
"I will work hard and plan to bring gold to my country." 
The dazzling award ceremony, hosted by Sherlock star Benedict Cumberbatch, also saw Tendulkar become one of the five new members of the Laureus Sports Academy. Kapil Dev and Rahul Dravid are the other Indian cricketers to receive the recognition. 
Retired Chinese professional basketball player Yao Ming, Kenyan long-distance runner Tegla Loroupe, Chinese gymnast Li Xiaopeng and former Chinese short track speed skater Yang Yang were the other athletes inducted into the Academy. 
"It is a huge honour standing here, being a new member of the Laureus Academy. I never thought that guys whom I watched growing up, I will be sharing the stage with them," Tendulkar told a packed audience which included the who's who of international sports. 
Among other awards, the football World Cup winning Germany side were voted the Team of the Year. The award was collected by team manager Oliver Bierhoff. 
Schalk Burger of South Africa, who fought through life-threatening meningitis to win back his place in the Springboks rugby team, was chosen for Comeback of the Year ahead of Francesco Acerbi (Italy), Diego Milito (Argentina), Jo Pavey (UK), Pierre Vaultier (France) and Oliver Wilson (UK).